It's that time of year again. My husband's aunt from Missouri thinks it's strange that out here in California we don't just decorate trees at Christmas, we decorate them in the Spring and Summer. It's either that, or the birds reign down terror from above.
We're surrounded by oranges, almonds, green tree fruit, and our little lone cherry tree is the only buffet in town. I might as well ring a dinner bell. I wouldn't mind sharing if birds would politely select one cherry and eat it, but no. They're like those rude people who take a bite out of every chocolate in the box looking for the one they like best.
Hence we decorate our trees with mylar strips that hopefully will take the place of us standing out there waving our arms and shouting "Shoo!". Does it work? Well, better than nothing.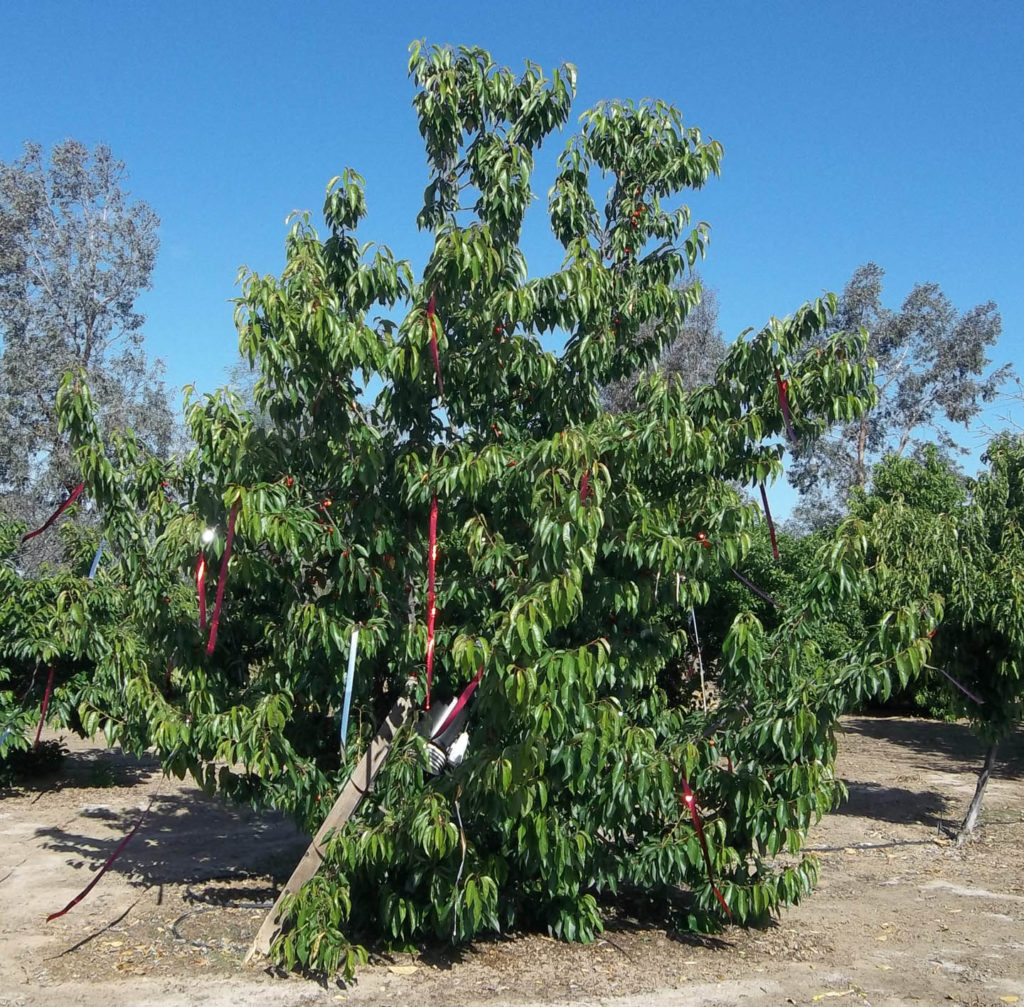 Interesting thing though, you'll notice there's a 4 X 4 post laying inside of the tree that has something that looks like a bucket on top. That's the rather expensive weather station I bought Mr. Man so he would be a successful citrus grower. I'm guessing he mowed it down with his truck and trailer, but didn't seem to feel the need to mention that to me. There should be some interesting dinner conversation at our house tonight!
Speaking of dinner, I am cooking something good tonight, since a condemned man deserves a good last meal and all. I'll post that tomorrow.
Last night though, we just had quicky doctored up Chinese chicken salad with the help of Costco.
You know how it is when you're strolling through Costco and somebody hands you a sample of something and you think, "Oh, that's pretty good!", and so you buy it, and you take it home, and then you find out one bite was good but a whole serving is just disgusting? Or maybe it's just me.
But I give their Chinese chicken salad kit a pass, sort of. My worst complaint is seems like every party I go to they're serving Costco Chinese chicken salad, because it's not bad and it's easy. But if everybody serves it, then it's boring. So if I'm serving Chinese chicken salad I make my own. But that doesn't mean I turn my nose up at Costco's M(almost)RE. I use it as a starting place to whip up a sort of Chinese chicken chef's salad when I need to fix something quick, or I really don't feel like cooking, or it's hot, or the sun is in my eyes.
Anyway, I buy the kit, which has two sets of fixin's, then I divide them up into two zip lock bags and stick them in the freezer. The chicken and dressing thaw out fast in the microwave when you need them.
You have to buy lettuce anyway, so I pick up some cherry tomatoes and whatever else I want in my salad, or whatever I have on hand like hard boiled eggs, leftover roasted asparagus, beets, cucumbers, carrots, craisins, feta cheese, avocado……
By the time I'm done, the boring old chicken salad is transformed into a main dish even my husband will eat. Yes, he actually said, "Now why can't you get a salad like this in a restaurant". High praise indeed. It's a lot of salad to plow through, but you can manage if you really apply yourself. Anyway, that's what Mom "cooked" last night. No recipe required.