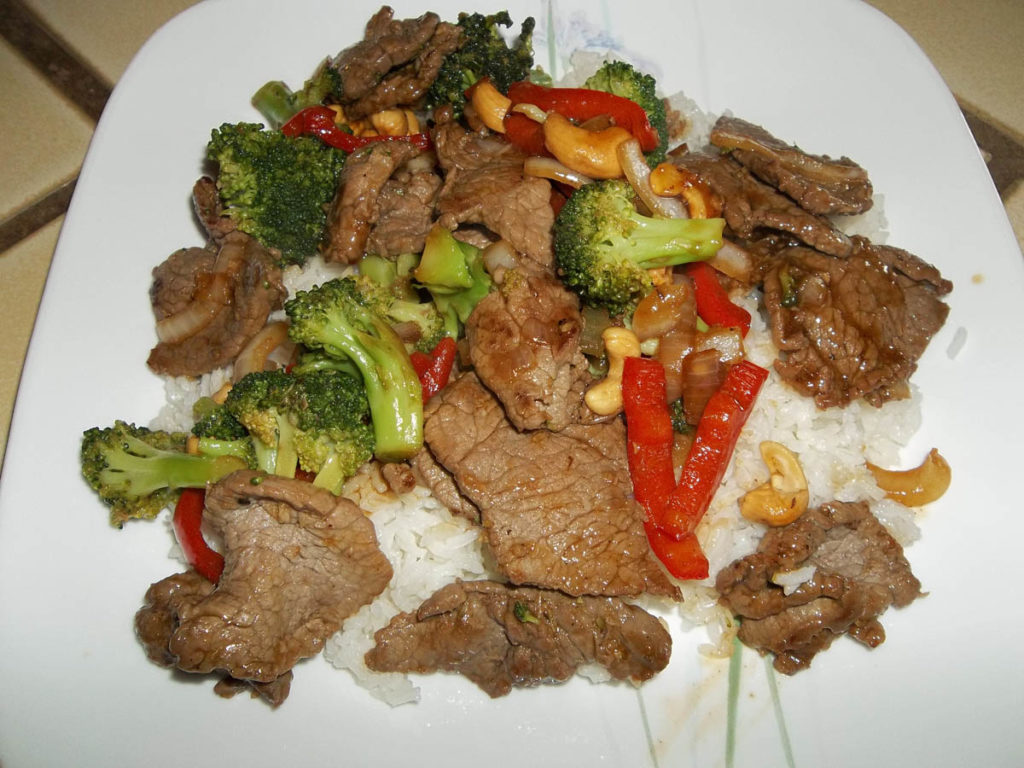 This recipe will make two giant, restaurant sized plates full of yummy goodness. There are quite a few ingredients, but it's not hard to make. Once you get everything prepped it comes together easily. The better cut of beef you have, the more tender it will be, but I usually use tri-tip because that's what I have on hand and it's fine. I serve this over steamed rice. Since I have to open a can of chicken broth to make the sauce, I add the rest of the broth to the water I use to make the rice. Waste not, want not.
1 pound beef
2 Tablespoons soy sauce
2 Tablespoons low salt chicken broth
1 Tablespoon sherry
5 Tablespoons oyster sauce
1 Tablespoon brown sugar
1 teaspoon sesame oil
1 teaspoon corn starch
3/4 pound broccoli florets
1/2 red bell pepper
1/2 onion
6 cloves garlic
1/2 Tablespoon grated ginger
Handful of unsalted cashew nuts or a can of sliced water chestnuts (optional)
Slice the beef across the grain into thin strips, then cut the strips in half or thirds if they're really long. Place the beef in a bowl and coat with the 2 Tablespoons soy sauce. Let marinate at least an hour, or up to all day.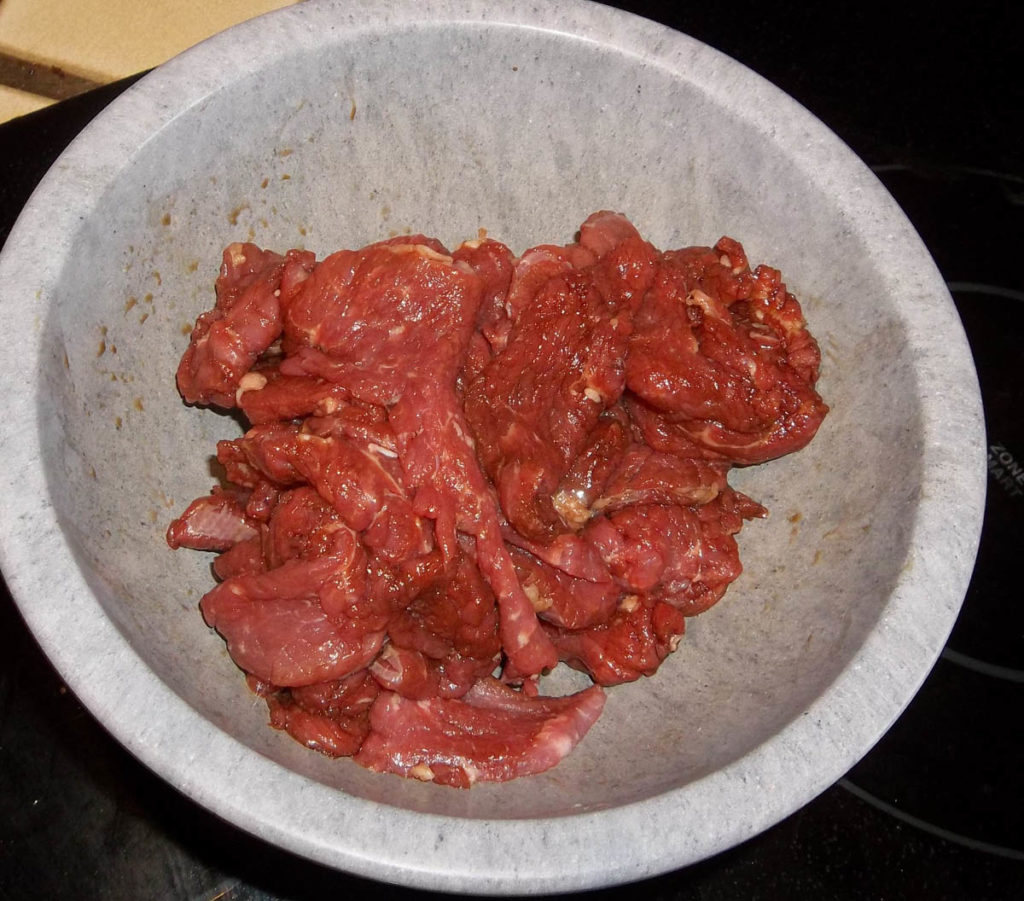 Make the sauce: Combine the sherry, chicken broth, oyster sauce, brown sugar, sesame oil and cornstarch. Set aside.
Cut the bell pepper and onion into chunks or strips, doesn't matter.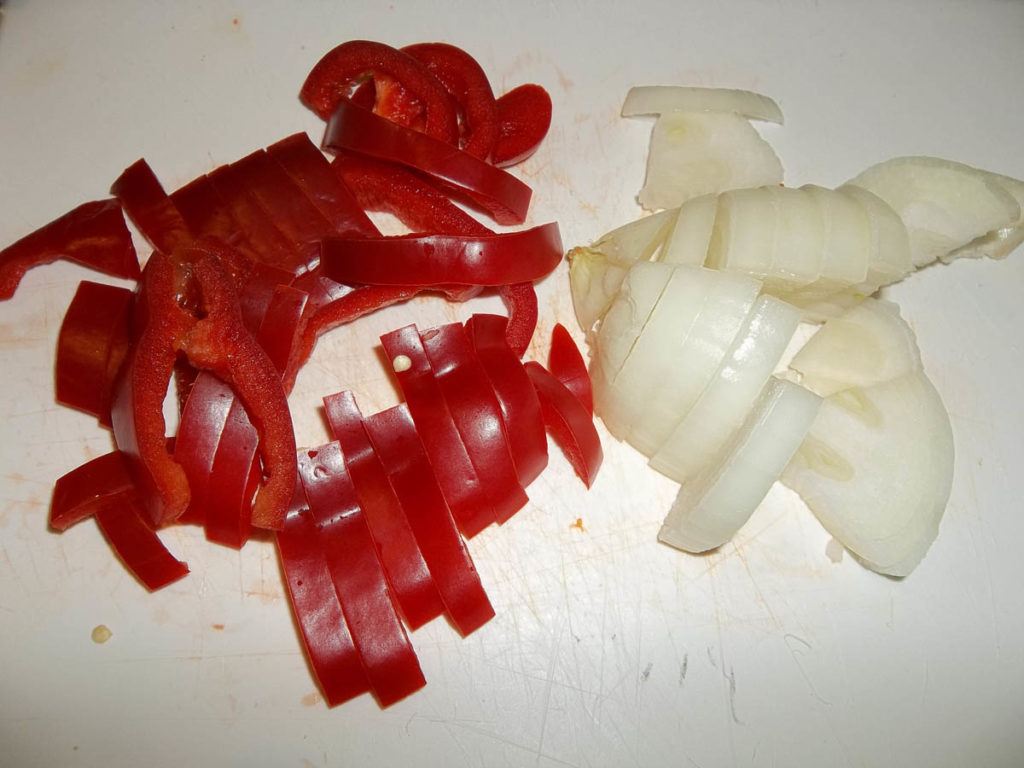 Wash the broccoli and cut the big florets in half so the pieces are more uniform. Mince or press the garlic, grate the ginger, and put them together in a little bowl. And now we cook!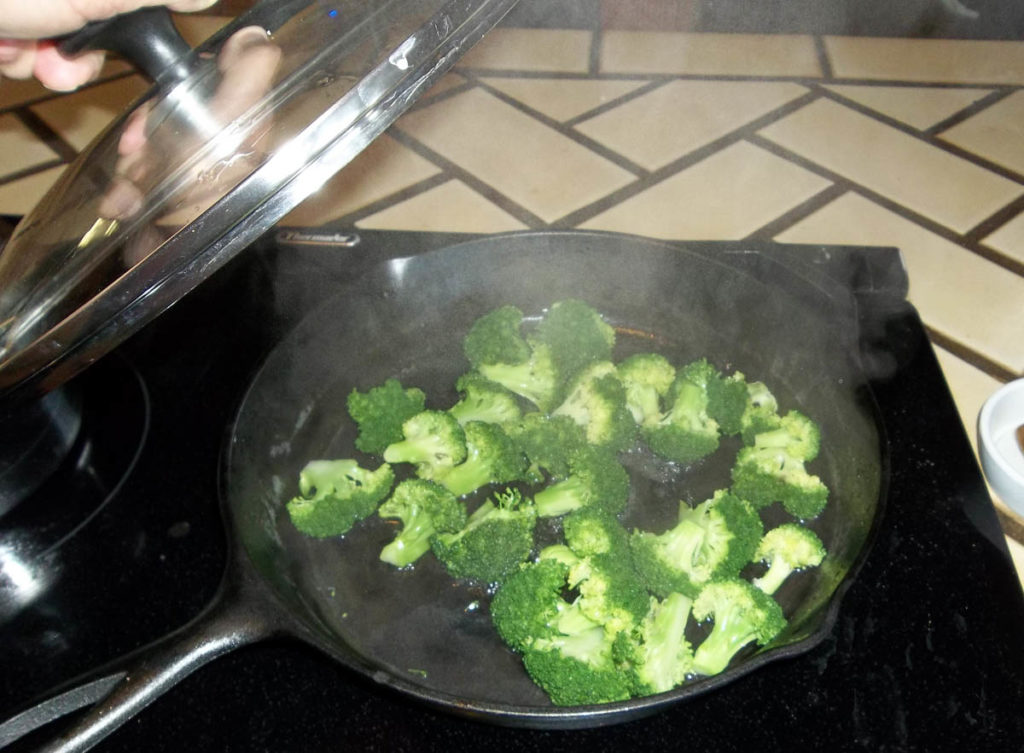 I put the broccoli pieces and about 1/2 cup water in my cast iron skillet, cover, and steam the broccoli until done. For me that's fork tender, but if you like yours crunchy then cook it less. Place the cooked broccoli in a bowl lined with paper towels to drain well while you get back to cooking.
In the same skillet, I heat about 1 Tablespoon of oil and cook the bell pepper for a few minutes, then add the onion and continue cooking until the onion is starting to get a little golden color. Again, if you like your veggies crunchy, cook them less. Dump bell pepper and onion on top of your broccoli.
Next, place the beef in the same skillet and cook until it's no longer red, and has released a lot of liquid. Then take a paper towel and drag it around the skillet to sop up most of the liquid. If you don't, it's going to be too salty from the soy sauce you marinated the beef in.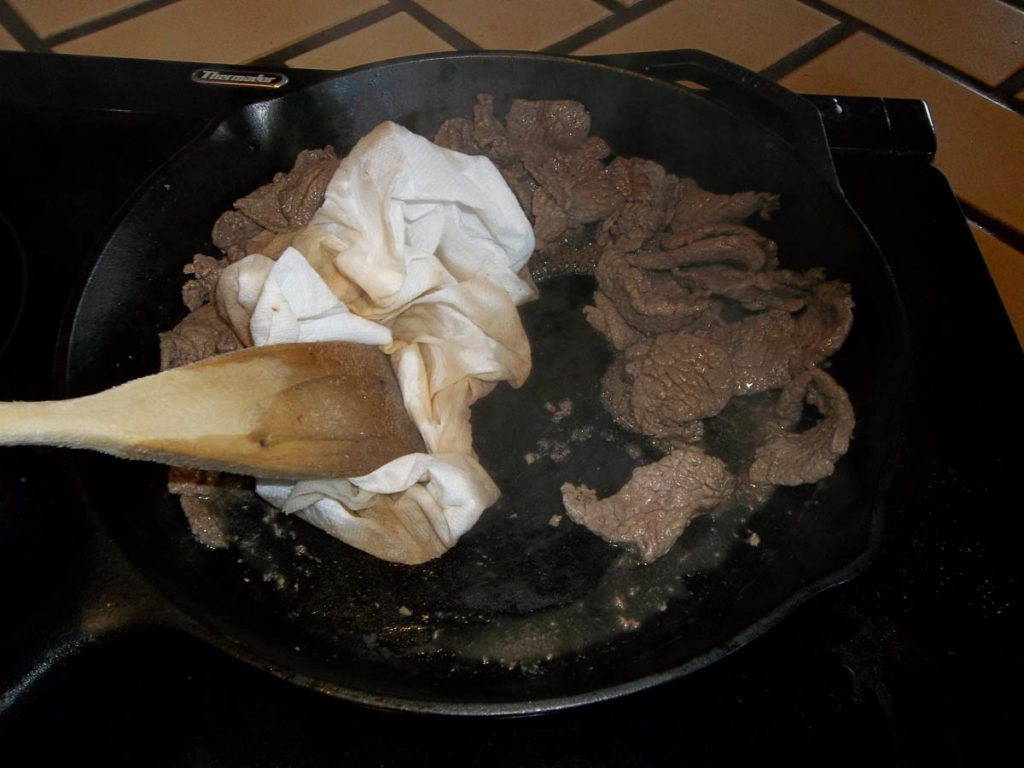 Keep cooking until the beef has started to brown a little, then add the garlic and ginger. Cook for a minute, careful not to burn them, then add the cooked veggies back into the skillet. Pour on the sauce, stirring to coat and heat the veggies back up. At this point you can also throw in some unsalted cashews or water chestnuts for crunch if you'd like.
Serve over steamed rice.