I pretty much only use crock pots to keep food warm at parties. I only cook in them on occasion, and then usually it's to make a roast. I've fixed roasts every way you can think of, but over the years I've made it more and more simple until now I'm down to almost doing nothing at all, and still it just all tastes about the same. So why make things any harder than it needs to be, right? It's not gourmet cooking, it's just basic survival time.
CROCK POT ROAST
Chuck Roast
1 package brown gravy mix
1/4 large onion, diced
1/4 cup red wine (optional)
Oh, yeah, that's it. If you want, you can throw some chunks of carrots and potatoes in the pot, but I'm just not crazy about cooking them with the meat. I'd rather just make some mashed potatoes and cook some carrots or peas separately. But it's your circus, fix it any way you'd like.
First take a pair or kitchen shears or a knife, and cut all the fat you can off of the roast. In the process I end up cutting the roast up into large chunks.
The I heat up the old cast iron skillet and brown the meat really well on all sides. As my mother-in-law would say, make sure you get a good scald on it.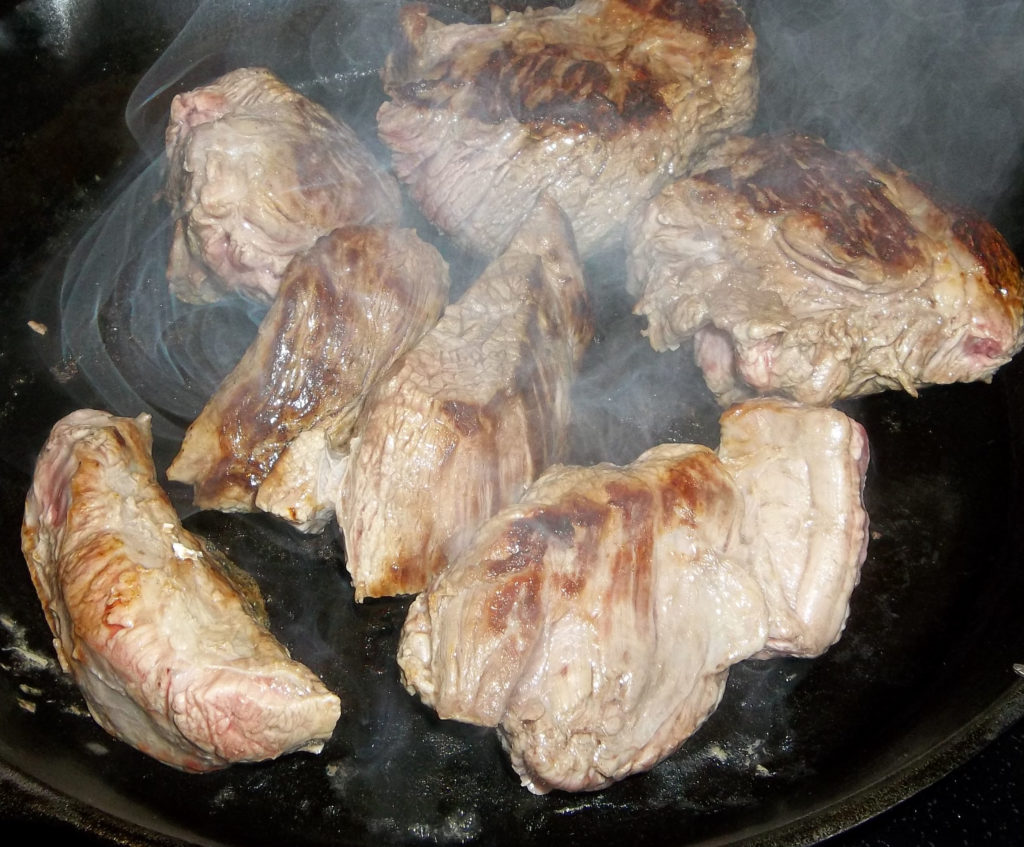 Then I put the chunks of meat in the bottom of a crock pot, sprinkle the chopped onion over the top, sprinkle the packet of dry gravy mix over the top of that, and pour the wine over the top. That's right, no other liquid.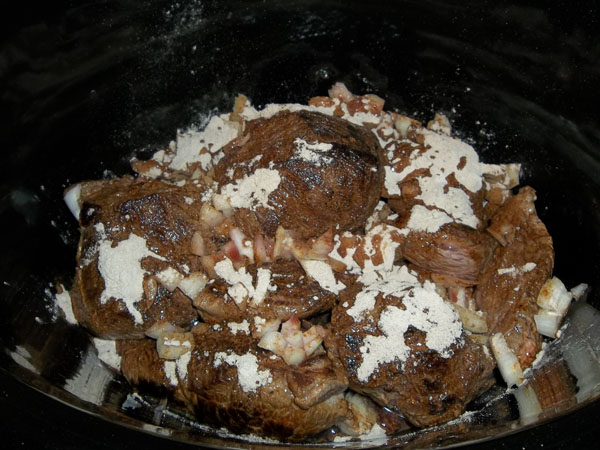 I start it in the morning, cook it on low all day, and have roast for dinner.
It was late. We were starving. I forgot to take a picture of the finished roast. But here's a picture of the leftovers! Yeah, there wasn't much left. Did I mention we were starving??? The roast will end up done and just sitting there in a puddle of gravy. If the gravy isn't thick enough for you, just kick the crock pot on high, mix up a little corn starch and water, and add a tiny bit at a time until the gravy is the way you like it. EZ enough.