This is one of those family pleasing, classic comfort foods. It's good enough for company. You can multiply the recipe to feed a crowd. If you need to take an MRE to friends or family, it will hold up, transport, and reheat well. Naturally, since you have gravy, there must be mashed potatoes. And if I have mashed potatoes, there must be peas. But to each his own.
1 pound lean ground beef
1/2 cup milk
7 Tablespoons instant potato flakes (not granules)
1/2 teaspoon salt
1/2 teaspoon pepper
1 small onion, cut in half and thinly sliced
1/2 pound mushrooms, thinly sliced
4 Tablespoons butter
1 Tablespoon tomato paste
2 Tablespoons flour
1 can low salt beef broth
1/4 cup red wine
Slip on the old disposable gloves and combine the beef, milk, potato flakes, salt & pepper. Shape into four, 1/2″ thick patties. Then make a dent in the center of each patty with your thumb so they won't shrink up as much when you cook them. Cover with plastic wrap and refrigerate for at least 1/2 hour or more. (To let the potatoes re-hydrate.)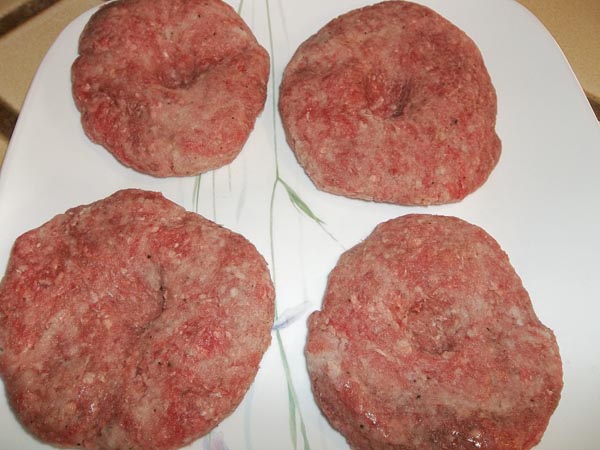 Cook the patties in 1 Tablespoons butter on medium high heat until well browned, about five minutes per side. Transfer to a plate. Add the onion and 3 Tablespoons butter to the skillet. Cook for about five minutes, until the onion is soft. Add the mushrooms and cook until you've cooked out the liquid, at least 5-7 minutes. I like to cook them a little longer, until I'm getting a little browning going on.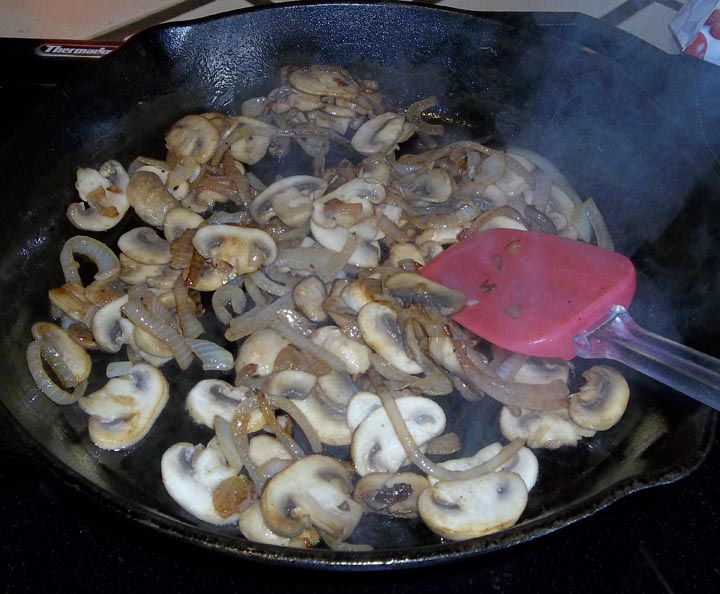 Stir in the tomato paste and flour; cook for 2 minutes.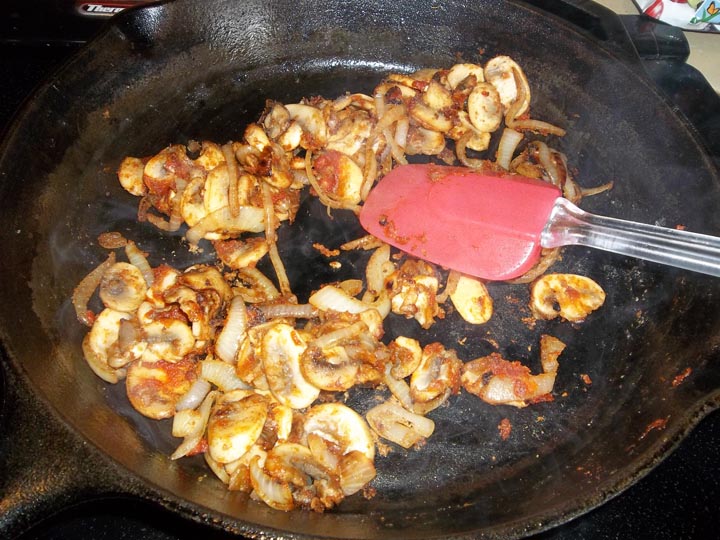 Stir in the beef broth and wine, scraping up the bits from the bottom of the skillet. Return the hamburger patties to the pan, cover and simmer on medium heat for 15 minutes.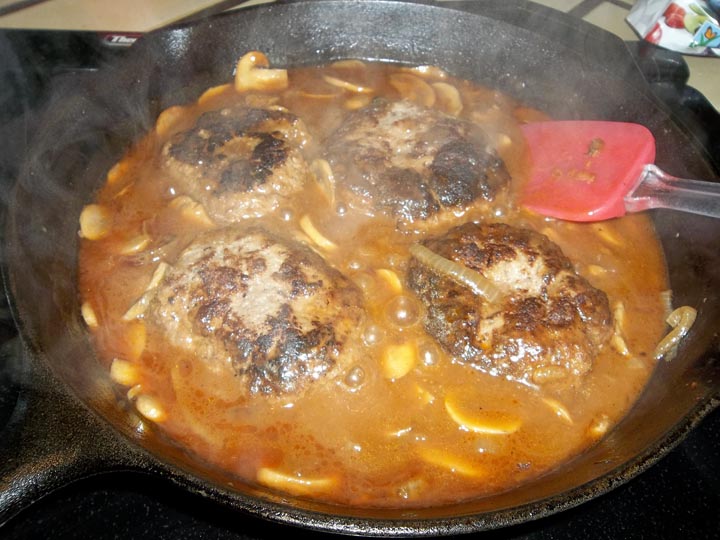 Remove the lid, stir and scrape the bottom of the pan. If gravy needs to thicken a little more, simmer for a minute or two with the lid off. I didn't have time for a pretty picture. I was hungry!