This tastes a bit like the chicken my Nonni used to make, only she fried hers in olive oil. This is a little more figure friendly, for when you want fried chicken but don't need the mess or extra calories.
6 chicken thighs, skin and excess fat removed
1 heaping Tablespoon mayonnaise
Morton's seasoned salt
1/2 cup seasoned Italian bread crumbs
1/4 cup grated Parmesan cheese
Preheat your over to 375 degrees. Mix the bread crumbs and Parmesan cheese together in a small bowl. (I buy ready-to-go bread crumbs and cheese.) Wash your chicken and pat dry with paper towels. Coat the chicken pieces with mayonnaise. Yes, mayonnaise. It will make the bread crumbs stick. This is where I slip on the disposable gloves and get in there. Sprinkle both sides of the chicken with seasoned salt. Can't exactly measure this, so I'll show you. Don't get carried away because the Parmesan and mayonnaise add salt.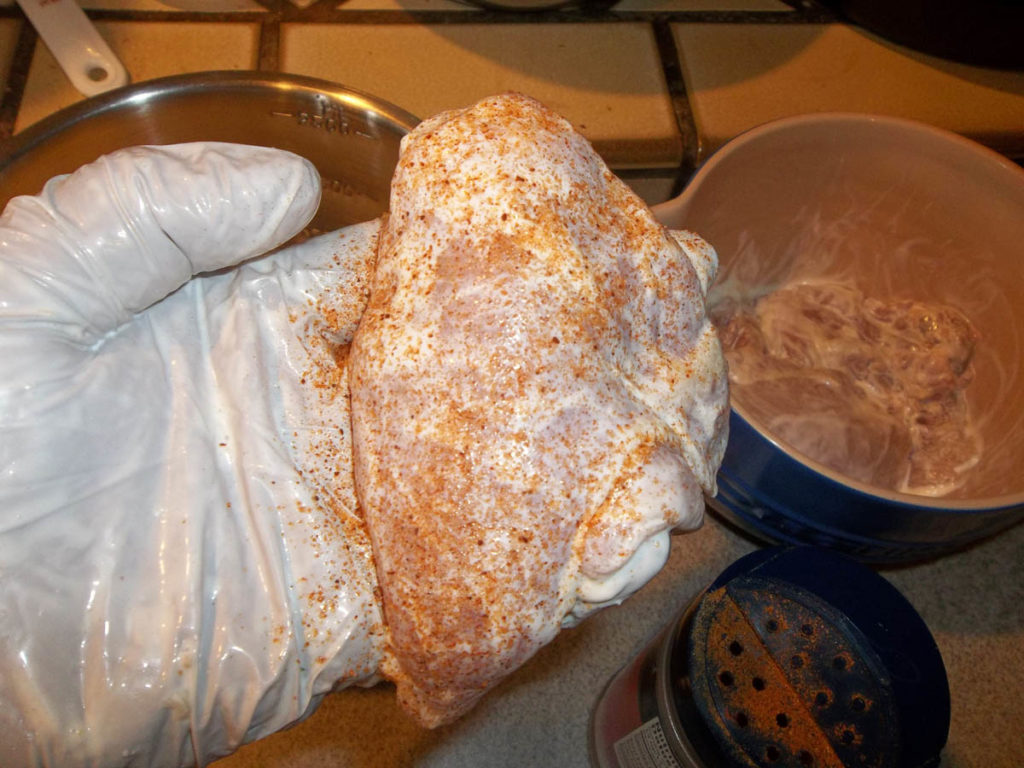 Next roll the chicken pieces in the bread crumb & Parmesan mixture, and place in a pan coated with cooking spray. You don't want to crowd the chicken in the pan or it won't get crispy.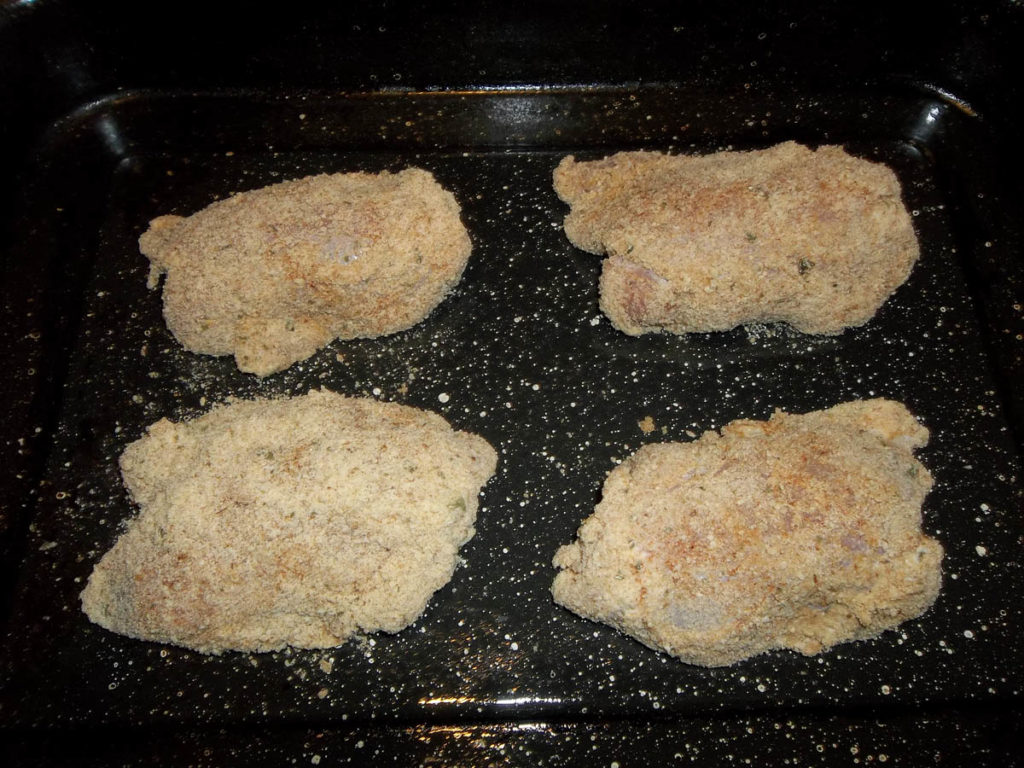 Bake for about 25 minutes, then slide a metal spatula under the pieces to turn them over so the coating doesn't get stuck to the pan and left behind. That would be tragic. Keep cooking until nicely brown. I usually use this black enameled roasting pan because it conducts heat well and helps brown the coating.