This is pretty good stuff. You can use just marinate chicken, or add chunks of onion and bell pepper to the marinade like I did. You can use it for a main dish, or make some chicken skewers for an appetizer. You can use this same marinade with beef, slicing it thin and threading it onto skewers to grill. You can use it to marinate a pork tenderloin, which I usually slice part of the way through lenghtwise and butterfly out so it soaks up more of the marinade and cooks faster on the grill. In short, you can just do whatever makes you happy.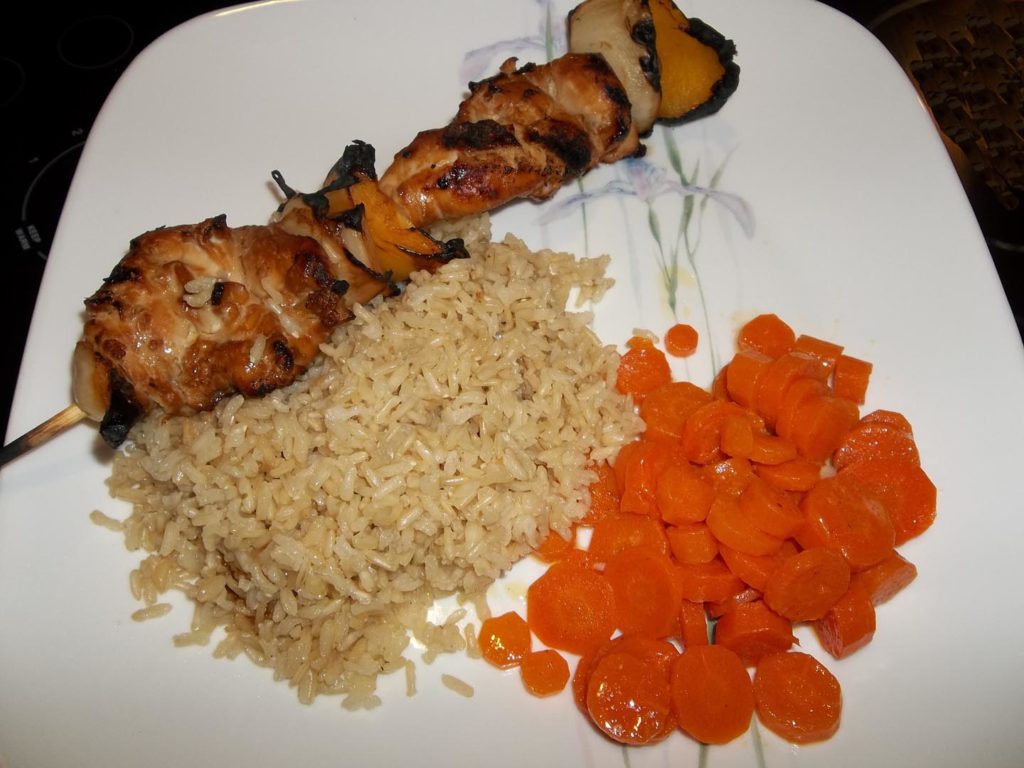 2 pounds chicken tenders, or chicken breast cut into strips about 1/2″ thick
1/2 cup low salt soy sauce (you can use regular, but it's pretty salty)
1/8 cup vinegar
2 Tablespoons brown sugar
2 Tablespoons minced onion (leave out if you're going to marinate chunks of onion)
1 Tablespoon vegetable oil
2 garlic cloves, minced
1/2 teaspoon grated fresh ginger (optional)
1/8 teaspoon pepper
1 large onion and two bell peppers cut in chunks (optional)
Mix all the ingredients together and marinate the chicken in the refrigerator for 2-3 hours. Thread onto skewers alternating with chunks of onion and bell pepper. Grill over medium high heat until chicken is done.