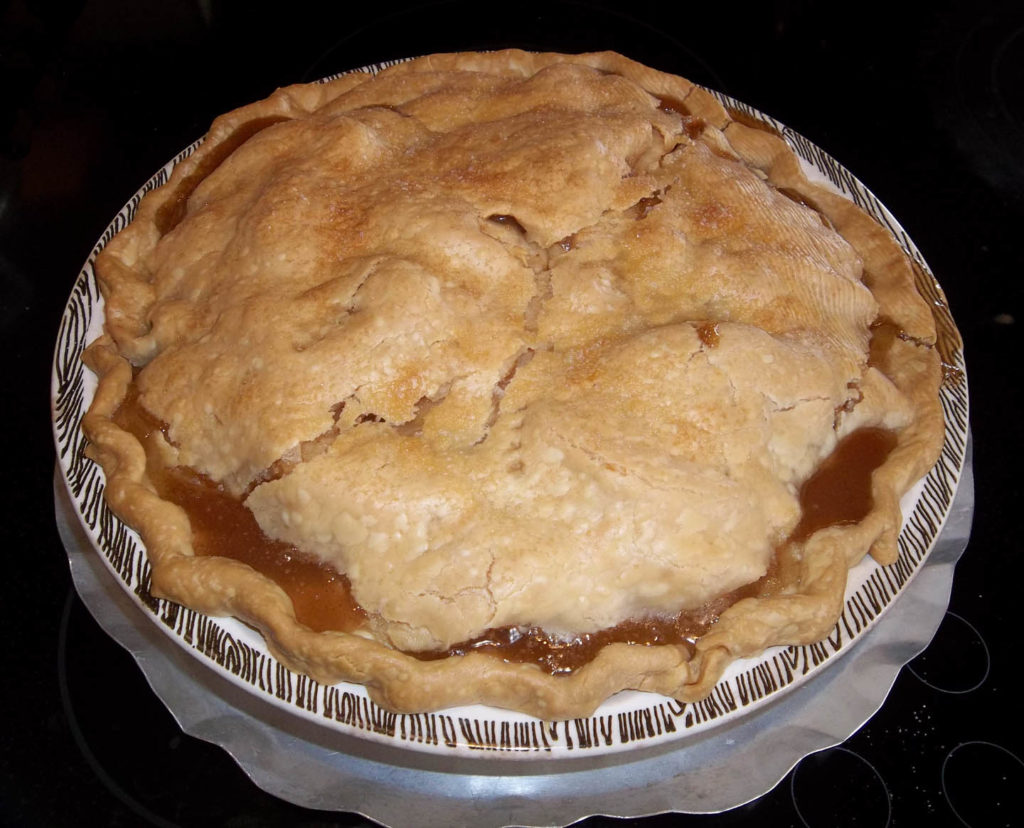 1 package Pillsbury refrigerated pie crust (2 crusts)
1 cup sugar
1/2 cup water
2 Tablespoons corn starch
2 Tablespoons butter
1 teaspoon cinnamon
1 teaspoon sugar
3 pounds Golden Delicious apples (6-7)
Preheat your oven to 350 degrees, rack in the middle.
Grab a big sauce pot. Put the sugar, water, butter, cinnamon, and corn starch in the bottom and give it a stir.
Peel, core and slice the apples. Full disclosure, I don't weigh my apples. I buy 7 apples, which is usually about 3-1/4 pounds. By the time I have 6-1/2 apples in the pot I decide it looks full so I eat the last half. I call it quality control. See, pot's pretty full and it looks like if I put in any more apples I won't be able to stir them and keep them from falling out of the pot. That's my excuse and I'm sticking with it. See, the pot's full. Can't cram in another slice!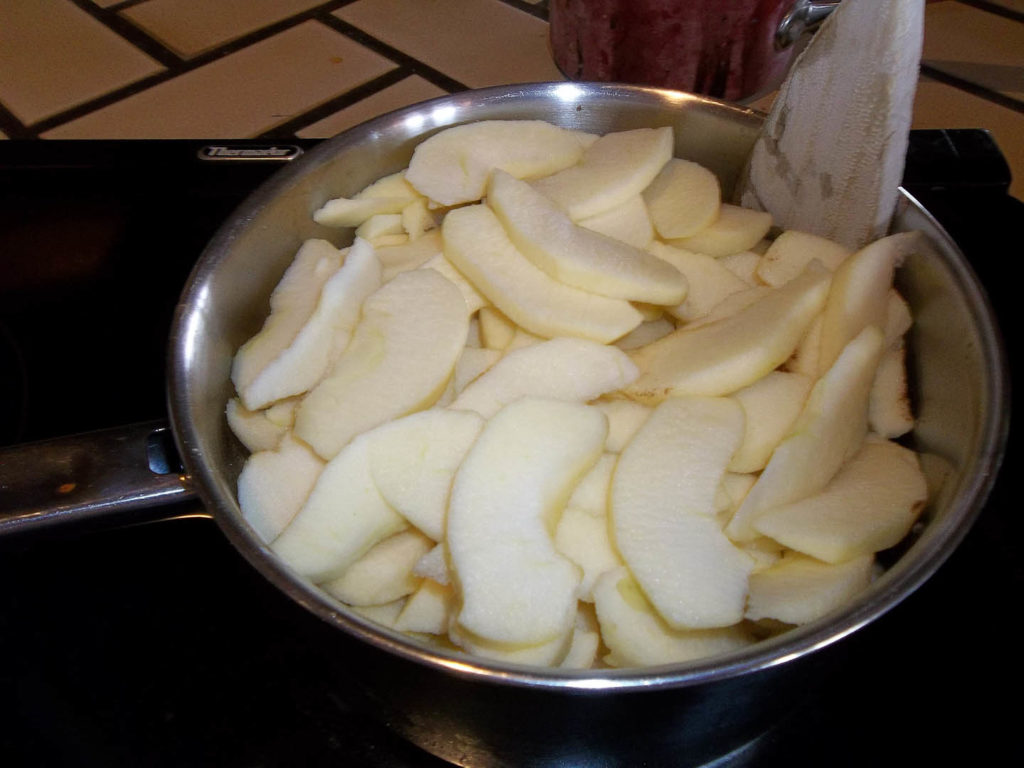 Over medium high heat, cook and gently stir the apples for about 8-10 minutes. I use a flat wooden scraper or a high temp spatula. You want to drag the bottom of the pot and gently lift and turn the apples so you don't break them up. We're not making applesauce. Cook them until the apples are hot, have darkened and wilted down a bit, and the sauce has thickened.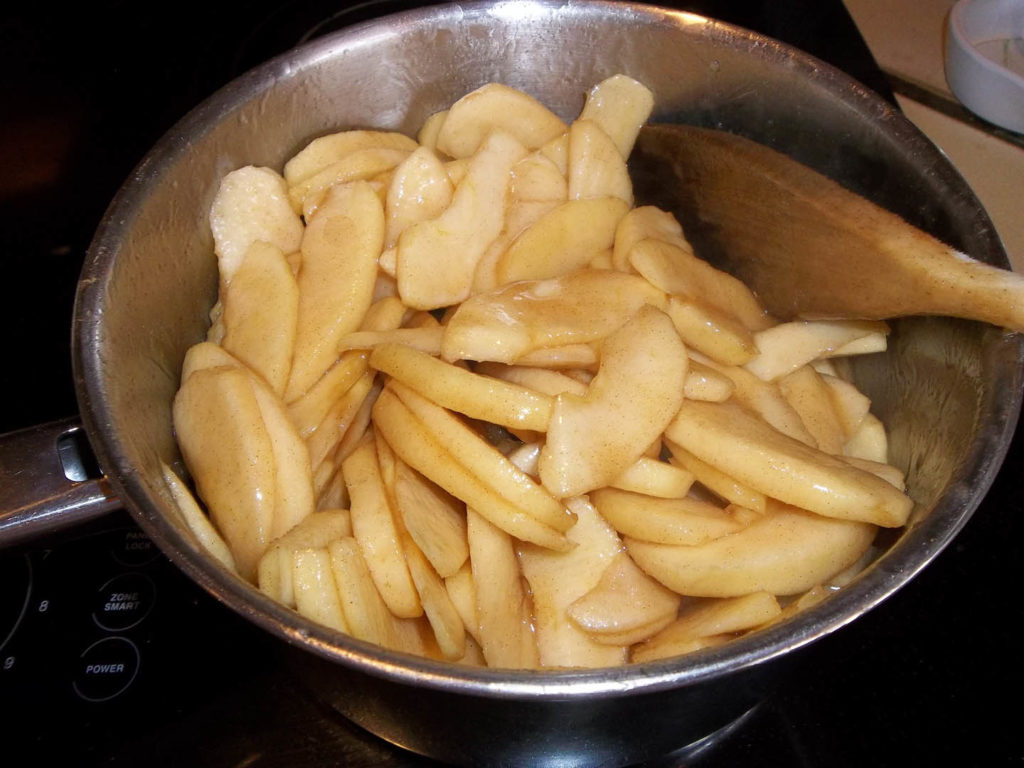 Put one crust in the bottom of a really large, deep dish pie pan and spread the edges of the crust out over the lip of the pie pan.
Spoon in your pie filling and all the carmelized sauce.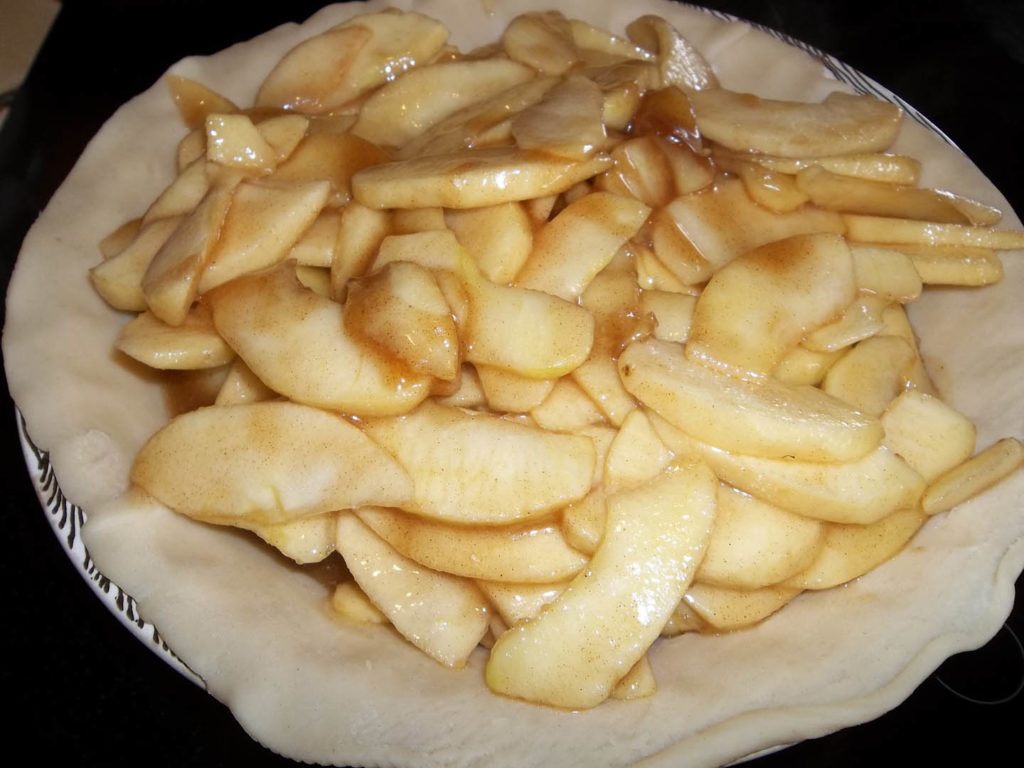 Put the top crust on and roll the edge of the top crust under the edge of the bottom crust. Then use the old pincher move: pointer and middle finger on the outside edge, thumb on the inside edge, pinch crust bringing your thumb up slightly between your two fingers, making a little triangle or pleat. And on around the edge you go, pleating the crust to make it purdy.
Poke some holes in the top to vent. I like to make a hole in the middle, then poke it with a fork a few times, strategically placed for maximum artistic effect. Then sprinkle the top of your crust with sugar. It makes all the difference, trust me!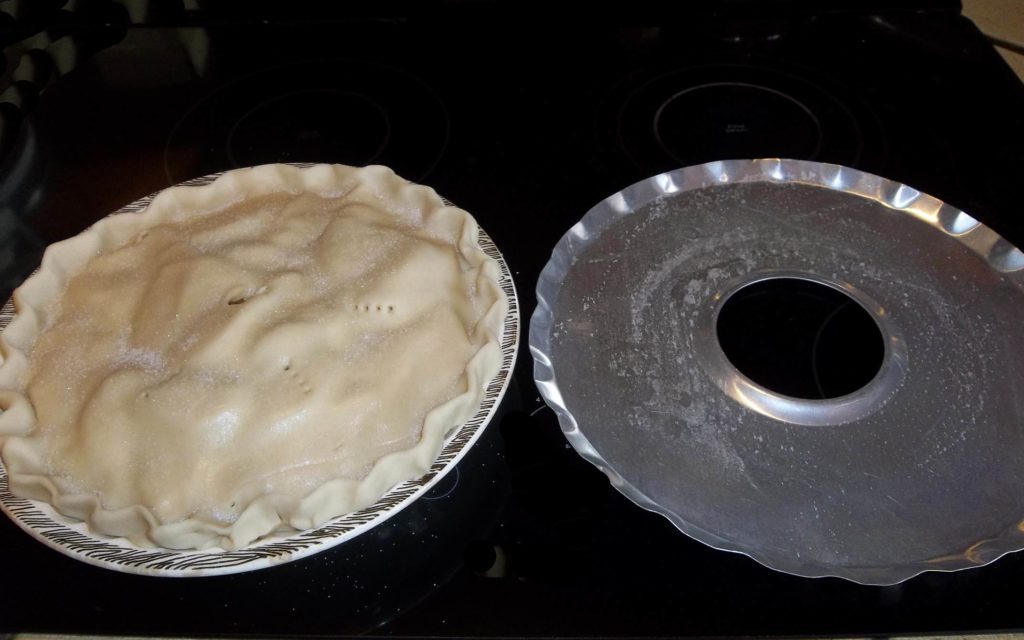 You really need of of these pans that goes underneath your pie because this pie is guaranteed to bubble over and make a huge mess. At the very least, be sure you put some aluminum foil down in the bottom of your over to catch the mess or you'll be really sorry.
This pie always bakes in exactly 50 minutes for me. Best of all the edge of the crust never burns. I have no idea why but I don't look a gift horse in the mouth. If you don't absolutely love this pie, I'll be shocked. Horrified. Seriously, you may need professional help.