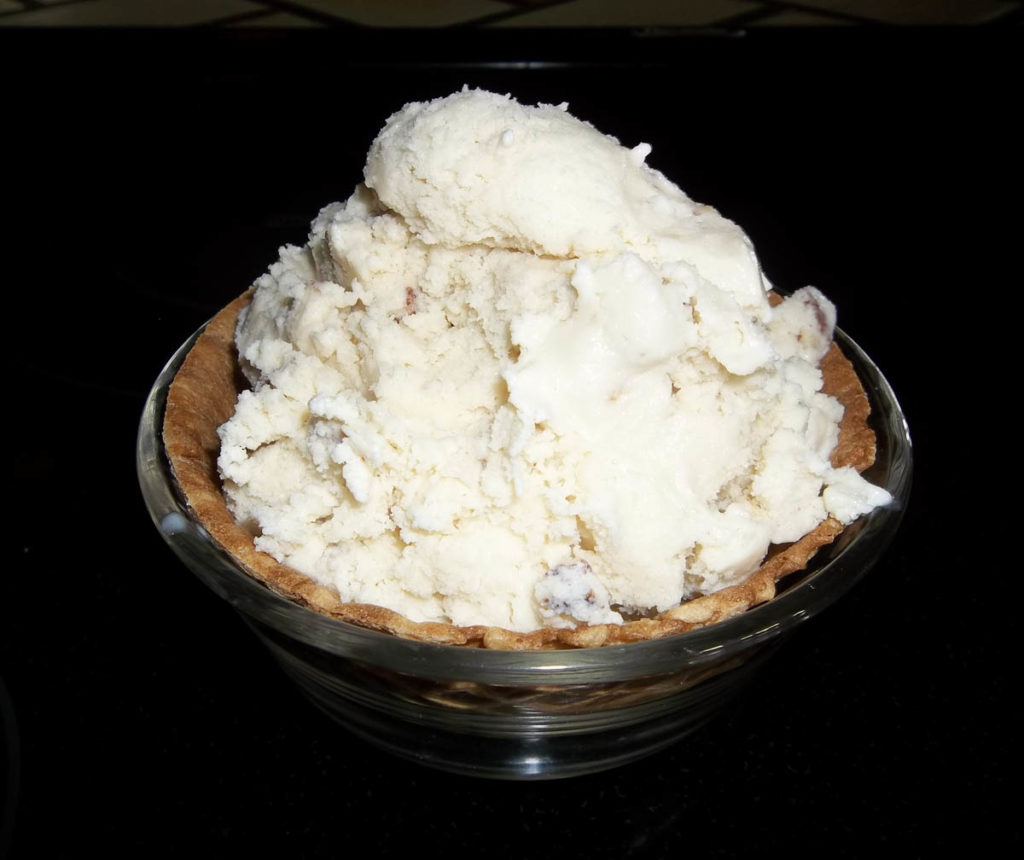 This takes a little work, but it's REALLY good! Well worth the effort. This recipe makes enough base for one gallon of ice cream. I'm too lazy to dig out the big ice cream freezer, so I cut the recipe in half and use my little Cuisinart 2 qt ice cream maker. It doesn't freeze the ice cream as hard, or quite as well, but it's easier. I just scoop the ice cream into a plastic container and stick it in the freezer to finish hardening.
The ratio is one part base to one part half & half, milk, or cream, whichever you prefer. I was making mine lactose free and wanted it to be extra good, so I used all lactose free half and half, even when making the base. You can't go wrong.
1-1/4 cups milk (plus extra for thickening)
pinch of salt
2 cups sugar
1 can evaporated milk (NOT condensed)
1/4 cup butter
6 Tablespoons flour
3 egg yolks
1-1/2 teaspoons vanilla
2 cups cream
2 cups brown sugar
1-1/2 cups chopped toasted pecans
Toast the pecans by spreading pecan halves in a baking dish or pie tin, and bake at 350 degrees until lightly toasted. Check them after 10 minutes. Mine usually take about 12 minutes.
Next make the ice cream base:
Mix enough cold milk into the flour and salt to make a very runny batter. Add the egg yolks to the flour mixture and beat well.
Scald 1-1/4 cups milk. (Heat until hot, steaming, with bubbles foaming along the edge of the pot. Don't let it boil.) Slowly pour the flour/egg batter into the scalded milk, beating well to combine. Cook and stir until the mixture thickens and comes to a boil, then remove from the heat and stir in 2 cups sugar, 2 cups cream, and 1-1/2 teaspoons vanilla.
Melt the butter in a small pan, then work the brown sugar into the butter. Add this to the base mix, then put it in the fridge to chill.
When you're ready to freeze your ice cream, mix one part base mix with one part 1/2 & 1/2, or milk if you want a less rich ice cream. If you want your ice cream less sweet, just add more milk. I find I always have a little base mix left over.