You can make a galette out of all sorts of fruit, but nectarines are my favorite. They cook up nice and tender, and you don't even have to peel them. I'm all about fast and easy, and this is about the ultimate in laziness. Yet, it looks and tastes elegant enough to serve to company! How sneaky is that?
Nectarine Galette:
1 pie crust (I'm all about Pillsbury's refrigerated, ready made crusts)
3 medium sized ripe nectarines
3 heaping Tablespoons sugar
2 Tablespoons butter
Yeah, that's it!
Put your oven rack on the bottom position, about four inches up, and preheat to 375 degrees.
Lay out your pie crust on a cookie sheet or jelly roll pan lined with parchment paper. Go ahead and make a crust from scratch if you want, but that kind of defeats the whole goal of fast and easy.
Thinly slice the nectarines so they will cook fast, and pile them in the center of the pie crust. Leave about two inches around the edge of the crust bare. Sprinkle the sugar over the top of the nectarines and dot with butter.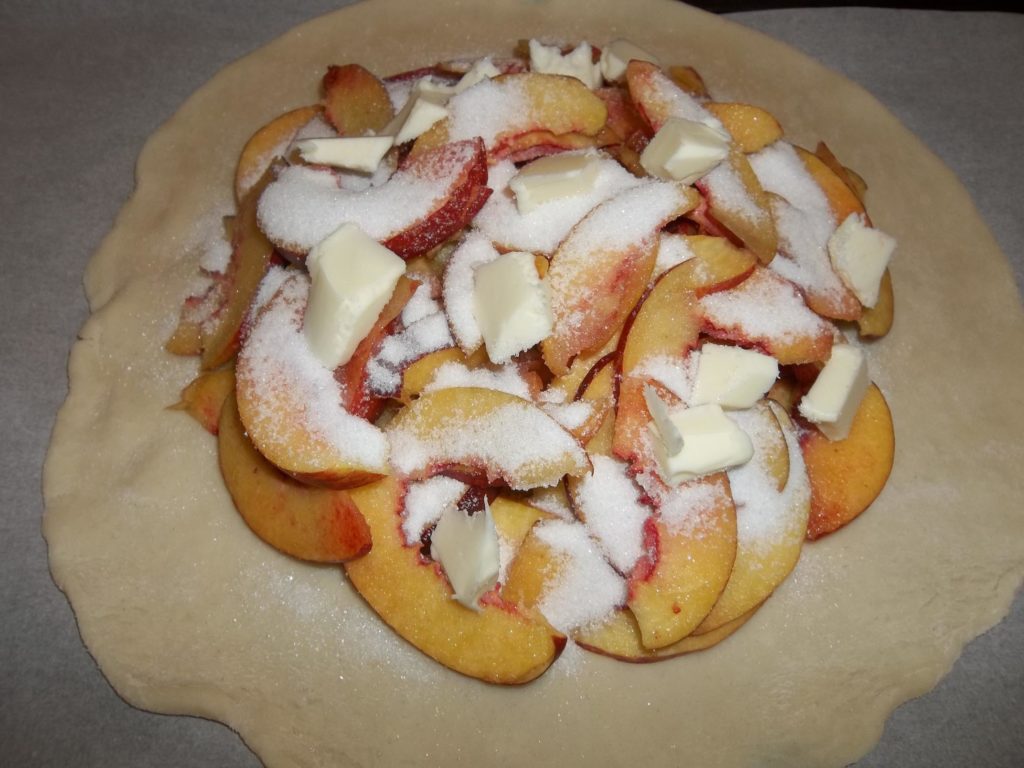 Now fold up the edges of the crust, pleat and pinch together, so you have a little open topped bundle of goodness. It doesn't have to be perfect; it's supposed to be rustic. I like to brush the edges of the crust with a little water and sprinkle with sugar to make is a little extra good and crackly.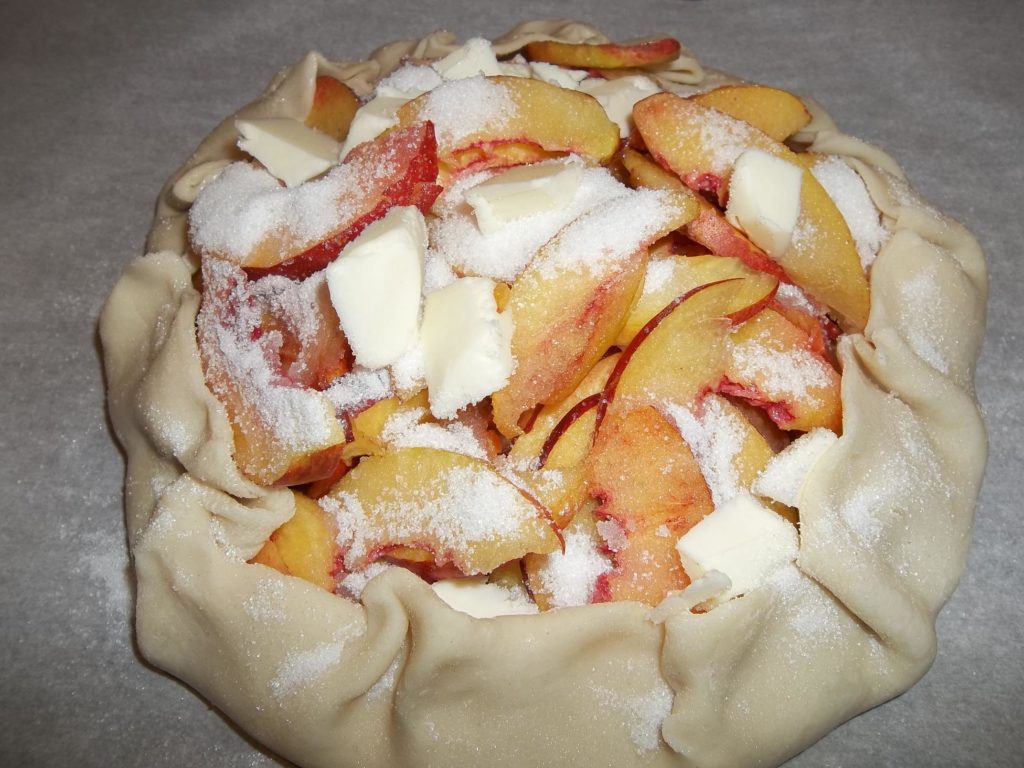 Bake it for about 35 minutes until it's nice and golden. Then cut it in fourths and serve with a scoop of vanilla ice cream for a really awesome, just like Grandma used to make dessert.