Tex-Mex and Italy go swimming in the same pot and make magic happen.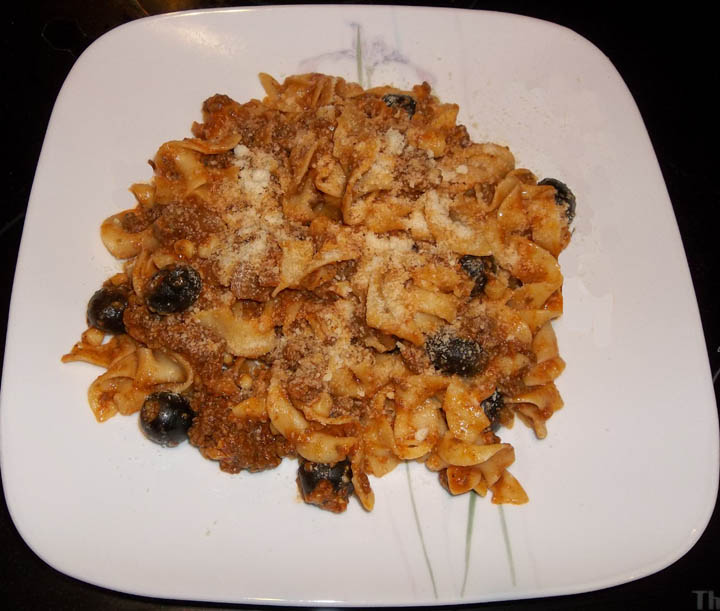 1 pound ground beef
1 medium onion, chopped
1-2 cloves garlic, minced
1 small can mushroom pieces, drained
1 cup frozen corn (or one small can, drained)
1 can olives, drained
3 8oz cans tomato sauce
1 heaping Tablespoon chili powder
1 cup grated Parmesan cheese
1 bag extra wide egg noodles
Cook the hamburger, onion and garlic until the meat is well done. Drain off the fat. Add all of the remaining ingredients except for the cheese and noodles. Cover and simmer for 30 minutes to an hour. Cook the noodles; toss with the sauce & cheese. Top with a sprinkle of cheese to serve, if you like.