Easy peasy, all in one skillet dinner. Mr. Man hates casseroles, but he likes this. It's all smothered in gravy so what country boy wouldn't? I had some butterflied pork loin, so I used that, but I usually use pork chops.
4 large pork chops, 1/2″ thick
1 Tablespoon oil
4 fairly large red potatoes cut in bite sized chunks
4 large carrots, sliced
1/2 medium onion, diced (about one cup)
1 small can sliced mushrooms, drained
1 can cream of mushroom soup
1/2 can soup can water
1/4 tsp ground thyme
1/2 tsp salt
Heat the tablespoon of oil in your skillet and brown the pork chops. Remove the chops from the pan and drain off the oil or give the pan a wipe with a paper towel.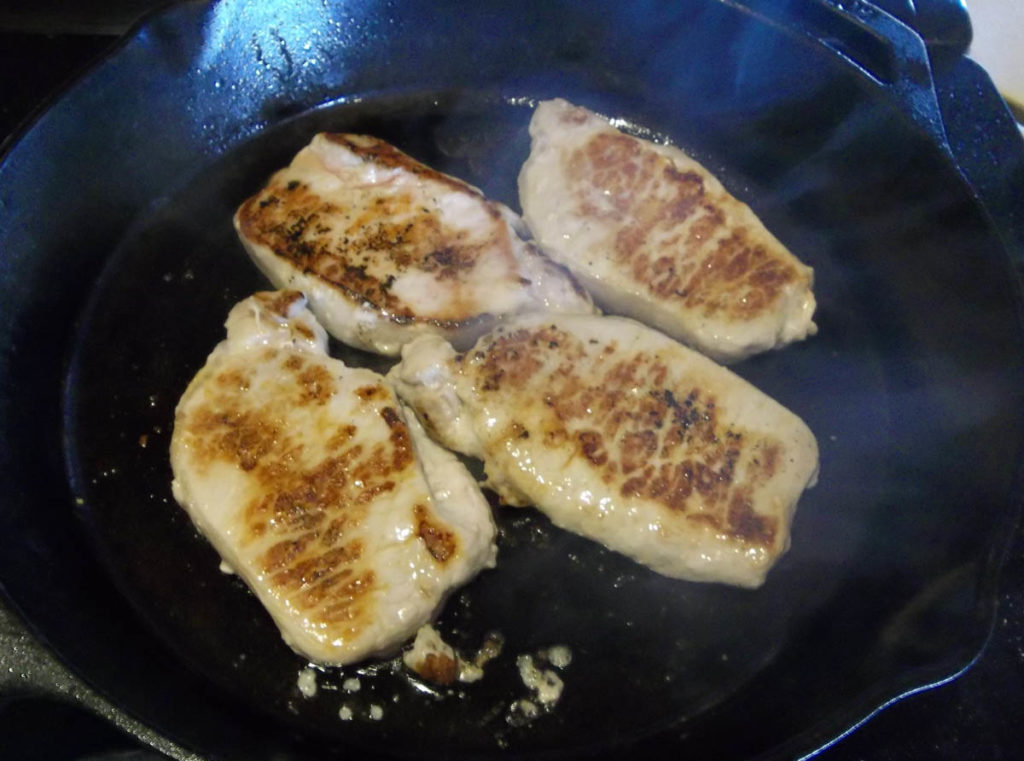 Put the chops back in the pan, and spread the veggies on top of the pork chops. Mix the mushroom soup, water, salt & thyme together and pour over the top of the veggies. No need to stir.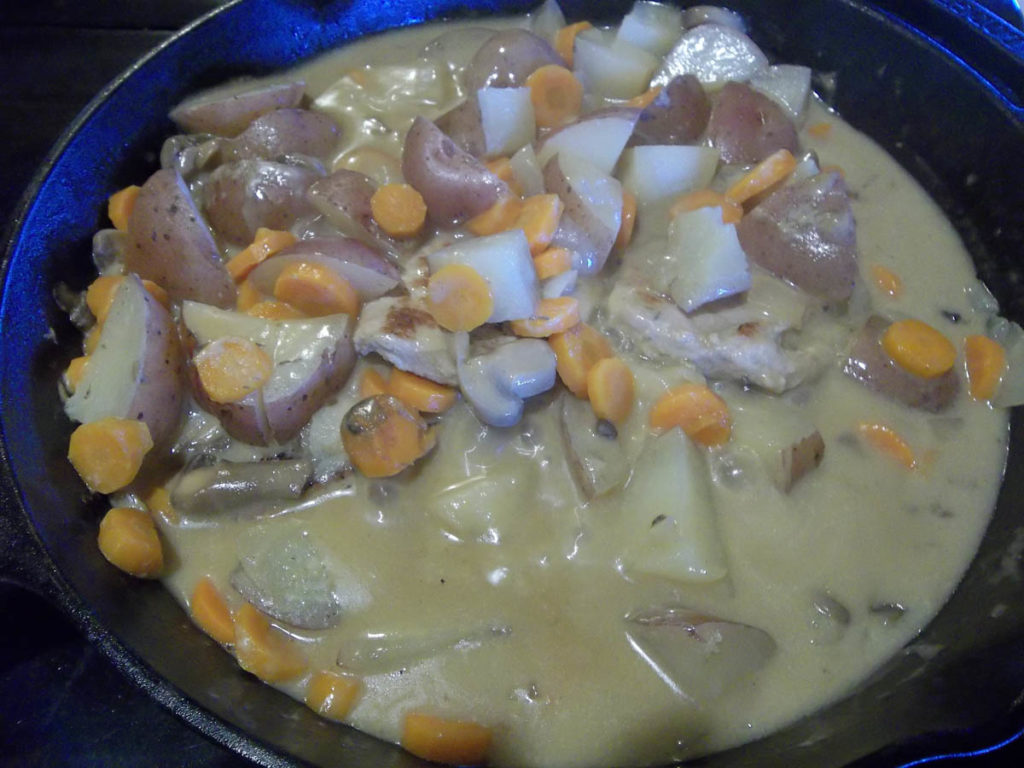 Bring it to a boil, then reduce the heat to low. Put a lid on the pan and let it simmer until the veggies are tender. Check for doneness after 30 minutes, but it will probably take about 45 minutes. Remove the lid, gently poke it around, and let it simmer for a few more minutes to thicken the gravy if necessary. Serve with a salad, so you feel less guilty!