OK, really, it's all about the buttery, flaky crescent rolls. But I guess there's some meat and cabbage in there to give these some redeeming value. I make these on occasion when I want to whip up something easy and yummy, and just refuse to think about the calories. Add a green salad, fruit salad, some veggies; you can manage to turn these into a meal if you really apply yourself.
First word of advice is use the original Pillsbury crescent rolls. I've used a cheaper brand and they're just not the same. You can pick them up on sale every once in a while so you can feel like you're not getting fatter and poorer all in the same meal.
First we make the filling:
1/2 pound ground beef
1 cup chopped cabbage
1 cup chopped onion
1/2 teaspoon salt
1/2 teaspoon allspice
1/4 teaspoon pepper
Preheat your oven to 375 degrees and coat a cookie sheet with cooking spray.
Cook the hamburger and onion until the meat is browned. Drain off the liquid/fat. Add the cabbage and cook for 3-4 minutes more until the cabbage is wilted. Stir in the salt, allspice & pepper. Let cool a little then we make the beerocks:
First you divide the crescent roll dough into four rectangles. Each one is made up of two triangles.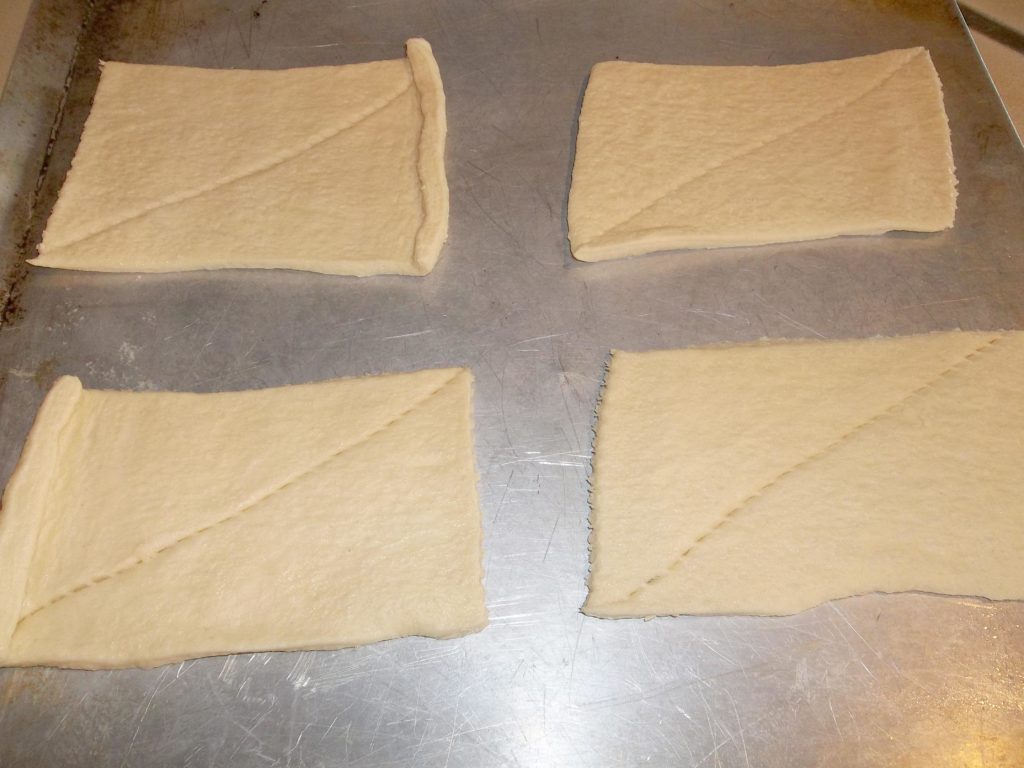 Then stretch the rectangles out a little and pinch the seams together. If they're not stretchy, just let them sit for a few minutes to warm up a little.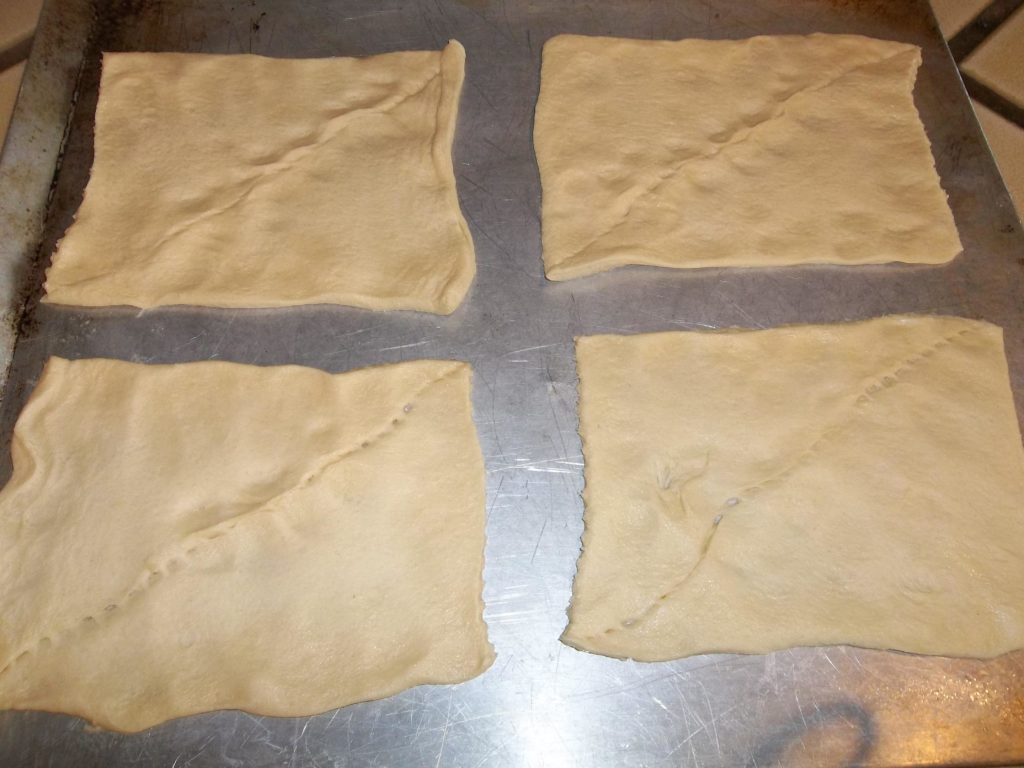 Pile the filling on one half of each rectangle. Keep it away from the edges. If you can't quite fit that last tablespoon on, I give you permission to eat it.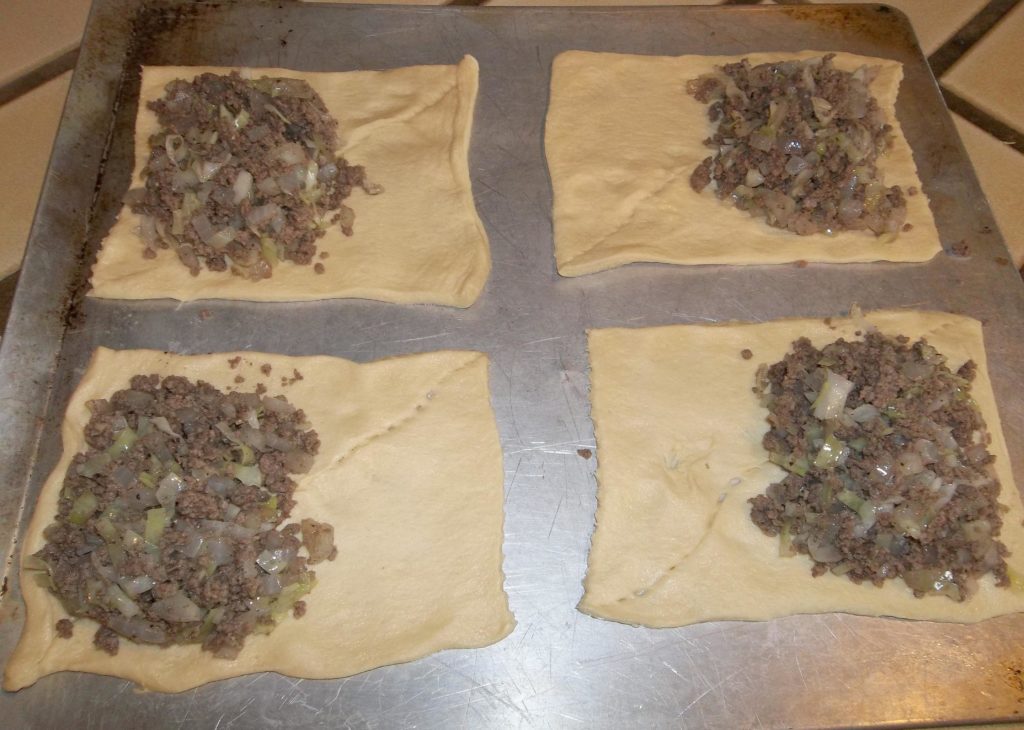 Now fold the dough over the top of the filling and crimp the edges with a fork. If the seam opens up, just pinch it back together. If you end up with a little hole in the top, it won't matter.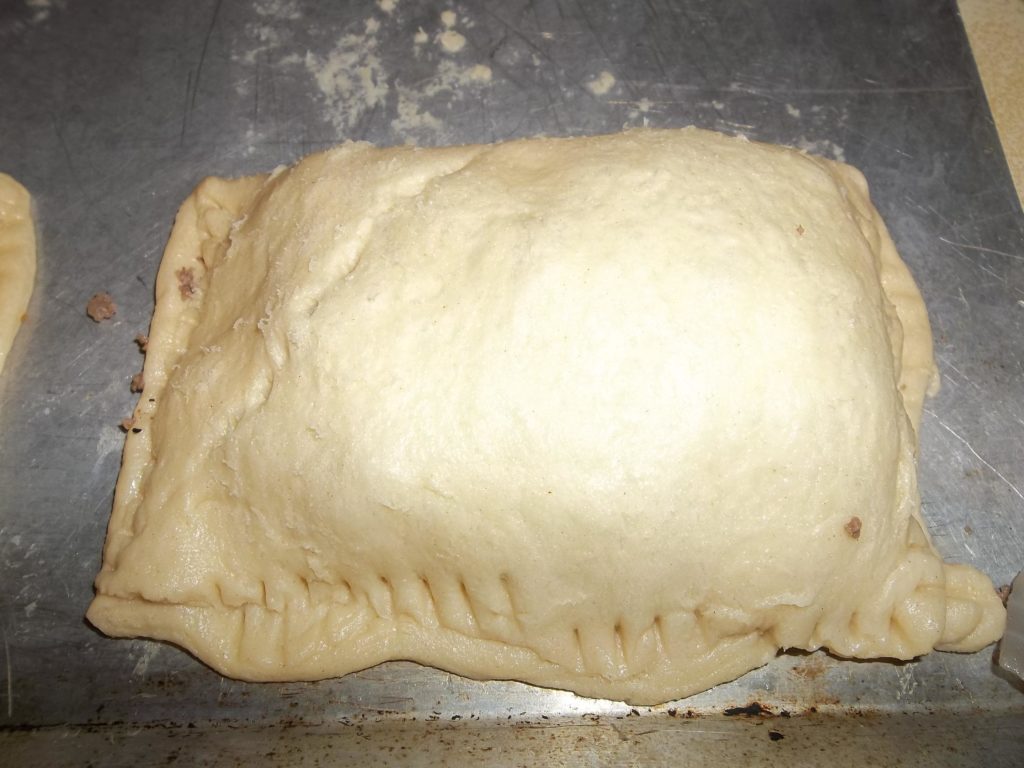 Now bake them at 375 degrees for about 12 minutes, or until they're nice and golden. Oh man, I want some now!