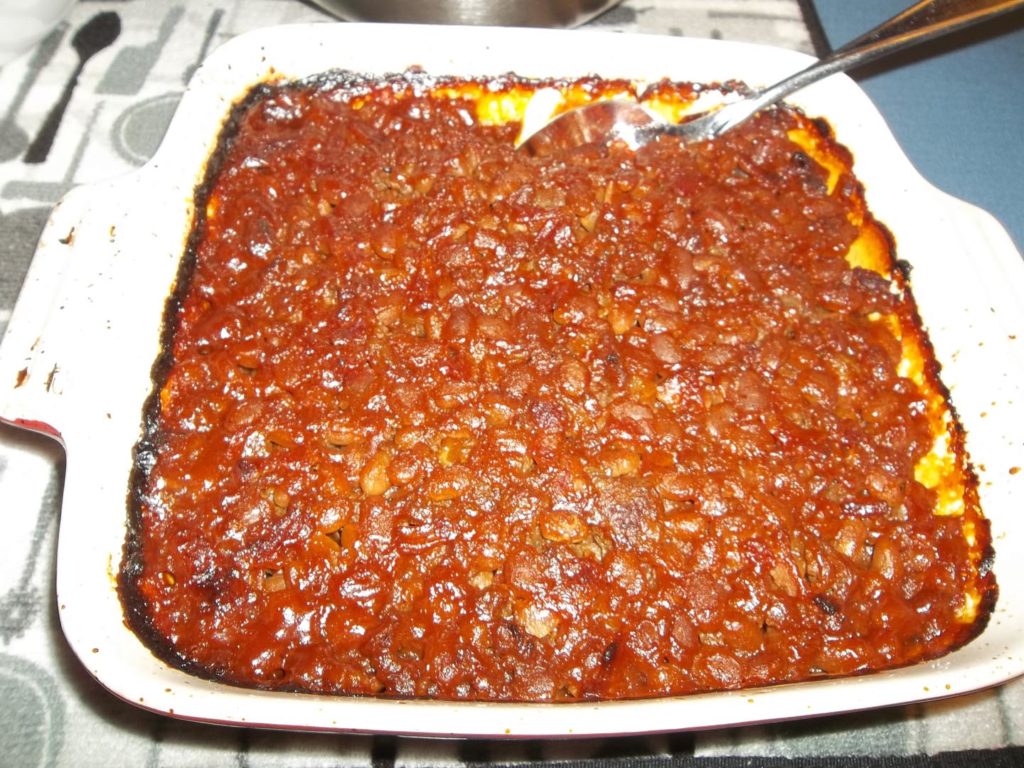 Mr. Man loves him some baked beans. They have to be sweet and cooked until they're no longer soupy, but really thick and sticky and a little crusty around the edges of the pan. I got these just right! Since there were only four of us at dinner that night, I made half of the recipe and cooked it in an 8″ square pan. That made the beans a little thicker in the pan so I cooked them an extra 15 minutes. But I'll give you the recipe for a full 9 X 13 pan full, which will easily serve 12 or more.
55 oz. can Bush's original baked beans
1/2 pound bacon, diced fried until crispy, then drained on paper towels
1 pound ground beef, cooked and drained
14.5 oz. can crushed tomatoes
1/2 cup brown sugar, packed
1/2 teaspoon salt
1/2 onion, chopped and cooked until translucent
Spray a 9 X 13 pan with cooking spray. Mix together all your ingredients and pour into the pan. Bake at 400 degrees for an hour or more until the beans are no longer soupy.