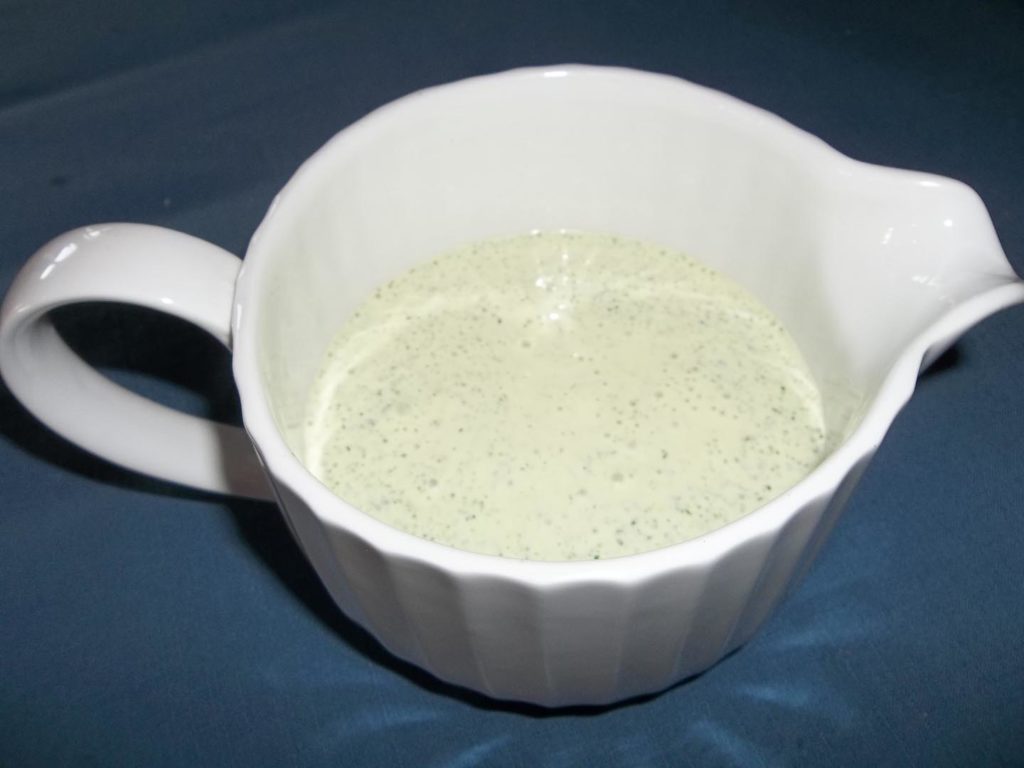 With this dressing, you can make a salad that tastes a lot like a Pollo Loco salad. I usually start with some mixed greens and cherry tomatoes. Then add whatever suits my fancy like olives or craisins. You could make it more of a meal by adding some corn and beans. Then add a sprinkling of cotija or feta cheese and top it off with a crunchy topping. I particularly love the little Santa Fe flavored tortilla strips made for salad topping, that you find next to the croutons in the produce section.
1 cup mayonnaise
1/3 cup whole milk
2 teaspoons lime juice
1 teaspoon white or apple cider vinegar
1 teaspoon sugar
1/2 teaspoon garlic powder
1/2 teaspoon onion powder
1/2 teaspoon salt
1/8 teaspoon pepper
1 cup cilantro leaves
Pick the leaves and small stems off of your bunch of cilantro. Wash them and squeeze dry in a paper towel. You'll need enough leaves to fill a cup. Just poke them in there, but don't try to pack them in tight.
I use an immersion blender to blend all the ingredients together until it's pretty creamy. There will be little flecks of cilantro remaining. You could also use a blender, food processor, or you could just mince the devil out of the cilantro with a knife and stir all your ingredients together.
Pop your dressing in the fridge to chill, and it will thicken up nicely. Yummy!