Preheat your oven to 475 degrees, grab a 9 X 13 baking pan, and fill it with veggies. Root vegetables are especially good roasted. If I'm making a starchy side like potatoes or rice, I use all vegetables in my medley. I also make it with a mix of potatoes and veggies for an all-in-one side dish. You can use russets, red potatoes, or even sweet potatoes. The only thing you don't want to leave out is the onion, because that's the best part. A typical medley would be:
2 medium zucchini
6 medium carrots
1 yellow or white onion
2 medium russet potatoes
3 Tablespoons olive oil
1/2 teaspoon Morton's seasoned salt
1/4 teaspoon smoked pepper (or regular pepper)
1/2 teaspoon Italian seasoning (optional)
Cut your zucchini and carrots into sticks like so…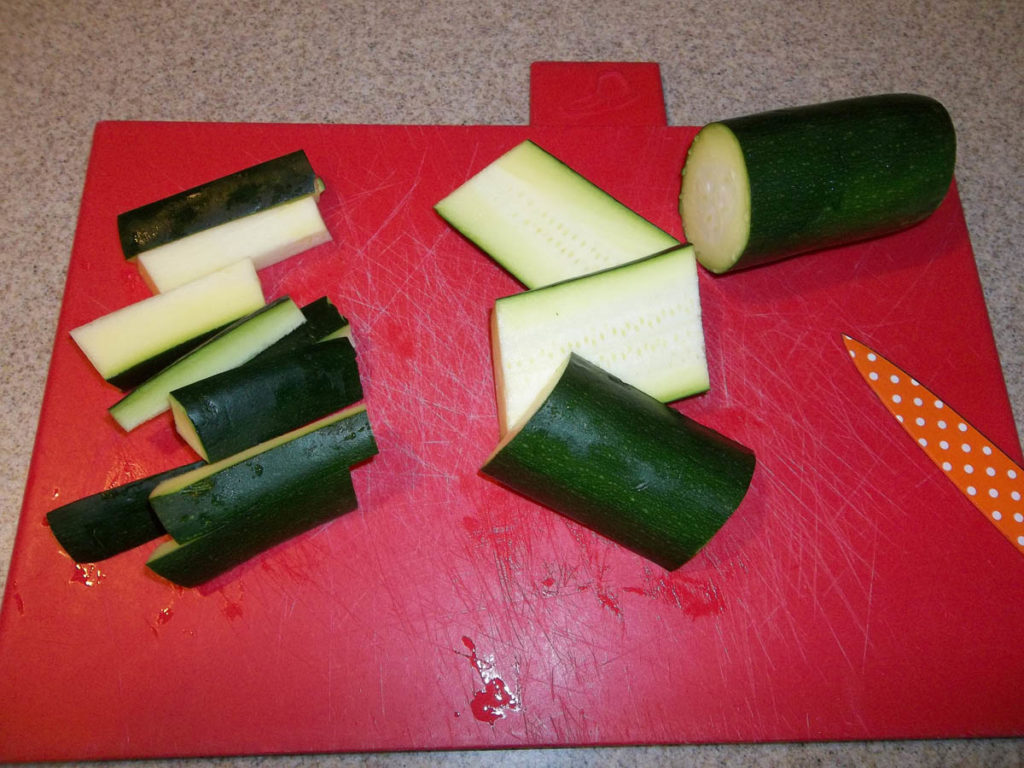 Cut your potatoes and onion into bite sized chunks, and separate the onion.
Put all your veggies in the pan. Add the olive oil and seasoning, and toss well to coat. Nibble a carrot, just to make sure it's salty enough of course.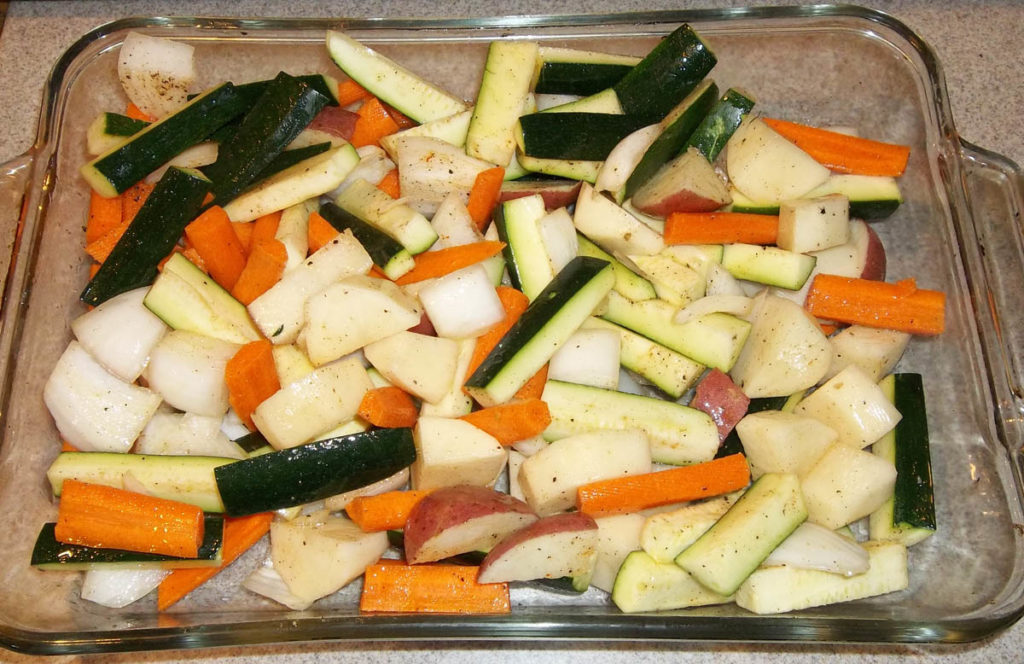 Roast for about an hour at 475 degrees, tossing and turning the veggies over a couple of time, every 20 minutes, to cook them evenly. You'll need a stiff metal spatula to get under them and scrape the bottom of the pan, gently turning them over so they don't fall apart. Roast them until they're well browned, and if they get a little scorched here and there, it's all good. Here we're having veggies with oven baked chicken, but they go with anything.