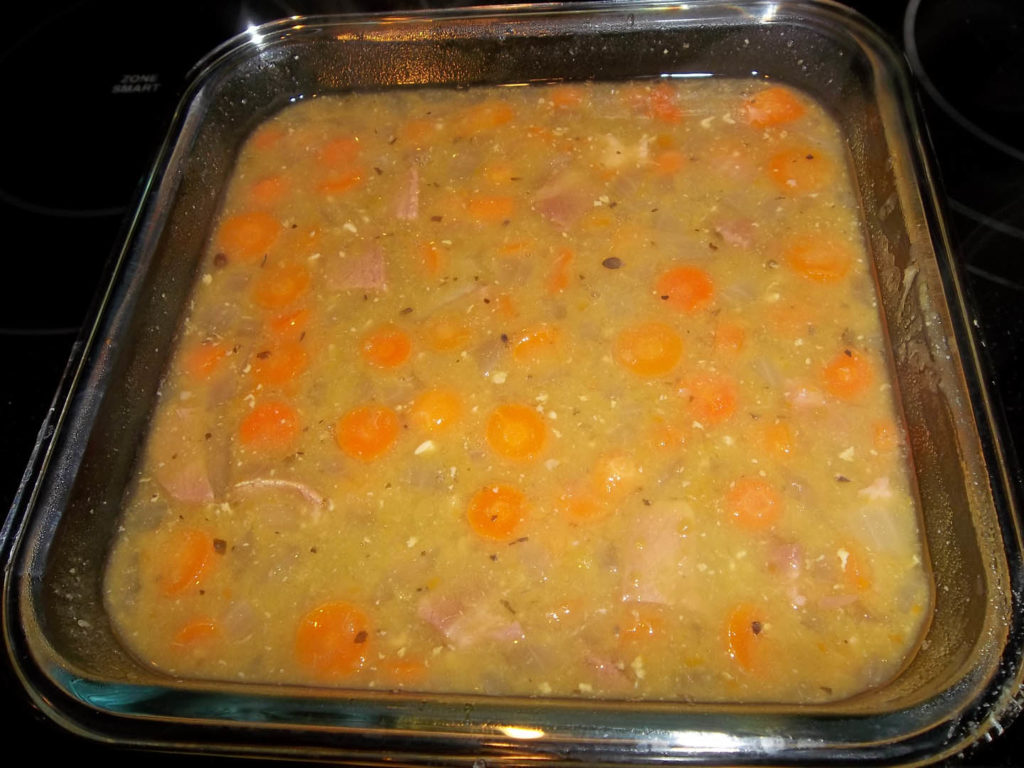 Ez-Pea-Z. Split pea soup that almost makes itself. It's also pretty flexible. If I don't have celery, which I usually don't, I just leave it out. If I'm out of thyme, I throw in some Italian seasoning instead and leave out the bay leaf. It's all good.
2-1/2 cups diced, cooked ham
1 pound dried split peas
1-2 cups chopped or sliced carrots
1/2 of a large onion, chopped
3 celery sticks, chopped
2 cloves minced garlic
64 oz low sodium chicken broth (4 cans, 2 lg boxes)
1/2 tsp dried, crushed thyme
1 bay leaf (optional)
Stir ingredients together in a crock pot. Cook on high 5 hours.