Oh yeah, I have a serious love affair with coffee. One which my husband does not share. At least he loves the smell, probably because it brings back childhood memories of what home smelled like in the morning.
But coffee has come a long way, baby. I no longer have to drink the stank swill my Mom brewed or settle mystery instant crystals of unknown origin. For me "the best part of waking up isn't Folger's in my cup". I've kicked it up a notch with home roasted, yummy goodness!
Keep your muscle cars, your speed boats, your dirt bikes, this is what gets my engine revving every morning, my Fresh Roast SR500.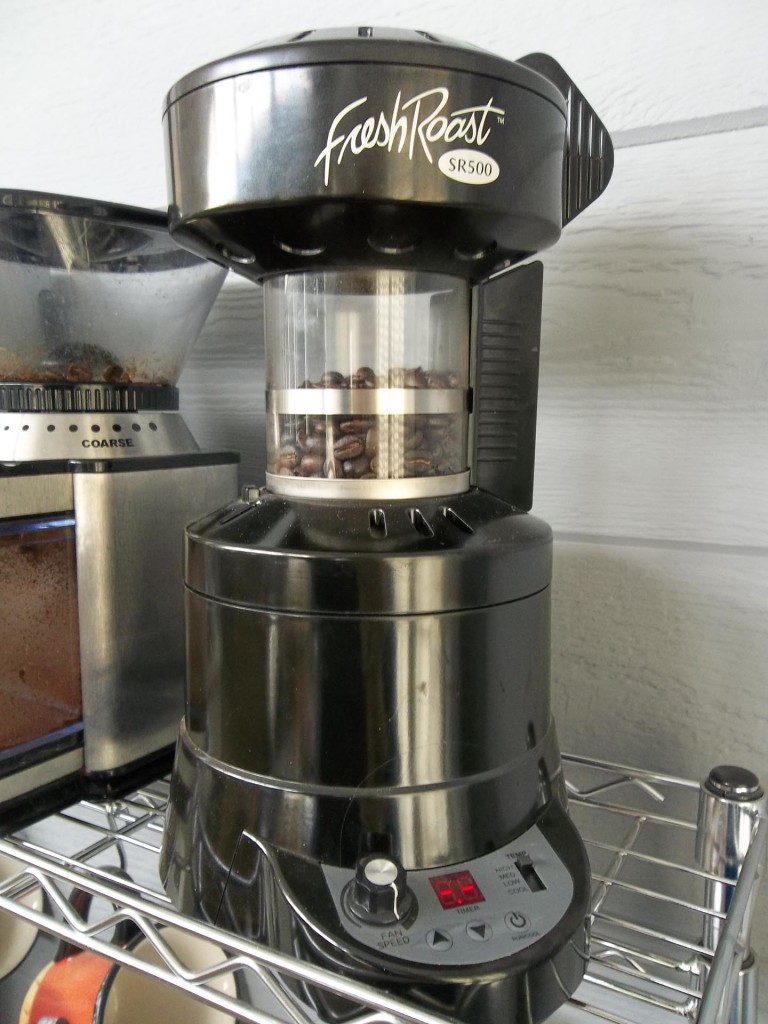 I stare transfixed and salivating as it turns hard little green beans that smell like grass into plump, toasted, airy little morsels of goodness in about six minutes. I'm endlessly fascinated, which may say something sad about me, but there you have it.
Lucky for me, our son Jace shares my love of coffee. We've had fun trying different coffees from around the world and find we're partial to coffee from Guatemala, Costa Rica, & Honduras isn't bad either. You can order organically grown coffee if that's your deal. I look for coffee that's washed and dried in raised, covered beds, so hopefully cleaner than the majority that's dried on the ground.
It's a fun toy, would make a great gift for that coffee lover who has everything. I bought mine from coffeeproject.com, if you're interested. Green coffee I usually get from sweetmarias.com.
Coffee, ahhhhhh, that's what Mom's cooking this morning!