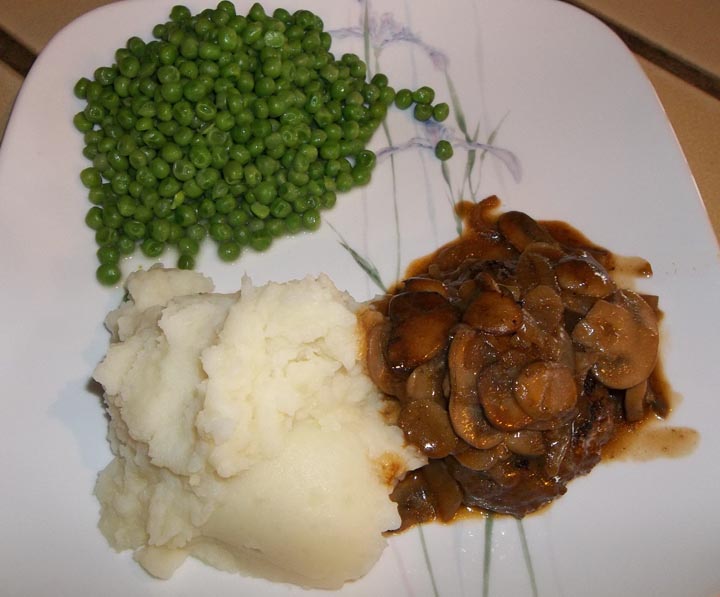 Salsibury Steak smothered in gravy, so tender Grandma can eat it without her dentures. Mashed potatoes smothered with more gravy. Or not, so you can mix them into your peas and make a real mess. Now that's what I call comfort food.
We did that last night. Everyone was happy. End of story.
Not enough fruits and veggies for you? Well, I made some carrot cupcakes and they even had pineapple in them. So, we had fruit and veggie for desert. Boom! That's my story and I'm sticking with it.