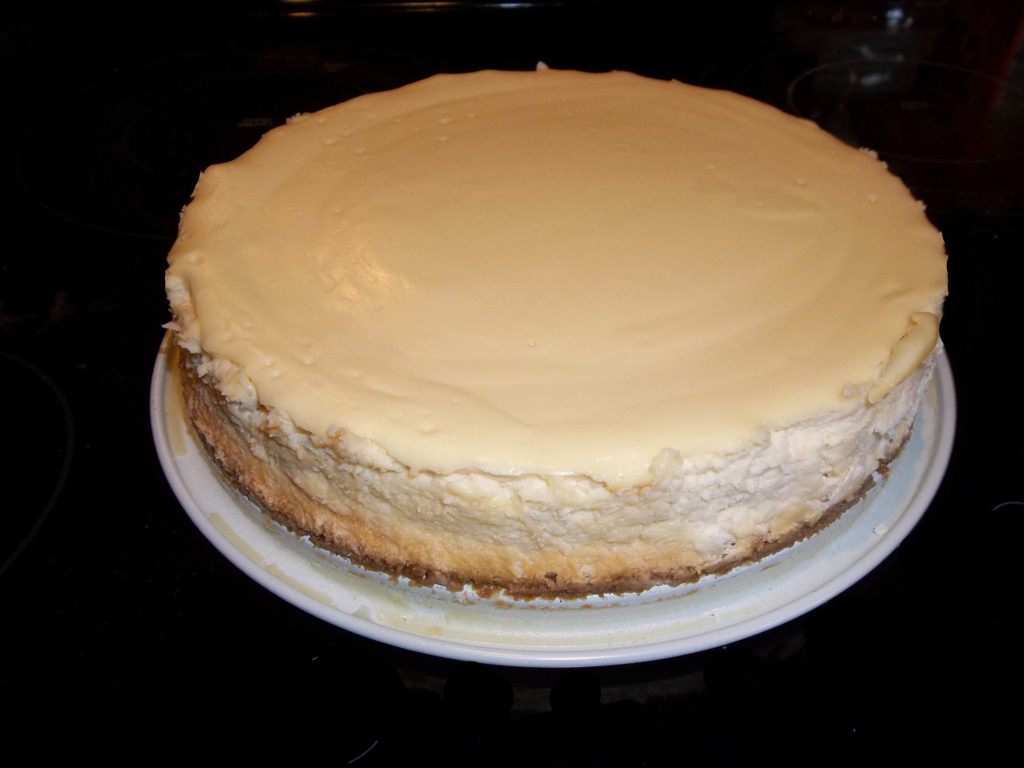 Last night's dinner was a success. Our guests went home porked to the gills and we didn't have to order pizza. Merl's brisket was fork tender. I tried suggesting some manly big time outdoor grilling become a Sunday ritual, but he's not buying what I'm selling. It was worth a shot.
The cheesecake I made for dessert came out just like it's supposed to, no gaping wound. So, I'll get that recipe posted this morning before I begin another boring and stressful work day which could stretch through the entire week. I just never know.
But first, here's a nice basic cheesecake for Danelle and whoever else needs it. Enjoy!