I welcome men in the kitchen. I welcome anyone who wants to cook for me because I hate to cook. If the dog could whip up breakfast for me, I'd let him go for it.
Unfortunately, around here Man + Kitchen = Disaster. Today I have no work I have to finish, so I thought I'd make some cookies. Well, Mr. Man got a bug up his nose to make cinnamon rolls last weekend, and I'll have to say they were pretty good. Better than mine. BUT…..Bobby Flay he's not.
He tried to mix up a giant batch of bread dough using a little hand mixer. Are you kidding me? Even the Cuisinart couldn't handle it so he had to give up and knead the dough by hand.
And once that little hand mixer was out of sight, it was also out of mind. (We all know men simply cannot multitask.)
So today I took out the mixer to whip up some sugar cookie dough and this is what I found…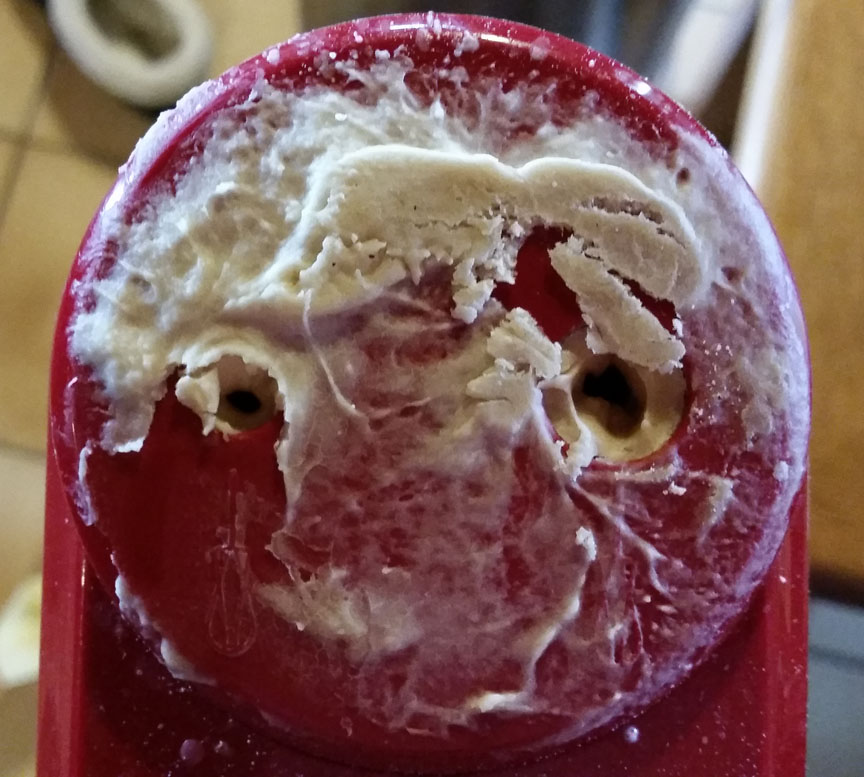 I had to pick dried up bread dough out of the holes before I could stick the beaters in. Sigh!
And it's a good thing I'm pretty rational, or I'd swear we had a Poltergeist in the house. I'm always finding cabinet doors standing wide open. And every time I need to use something like a measuring spoon, it becomes a treasure hunt. Because even though those spoons have been kept in the same drawer for years, somehow they materialize in random drawers with no rhyme or reason. And what's the aversion to washing a pot or pan by hand? If it won't fit in the dishwasher, Mr. Man WON'T wash it.
OK, I feel better now…..
Back to making sugar cookies, in January, using a Christmas tree cookie cutter. Because I put all my cookie cutters away. Somewhere. In what I'm sure is a very good place. And someday I'm going to figure out just where that place is.