I've been on call for jury duty this week. The horror!!! Yesterday I was in danger of getting stuck on a trial expected to last three months. It was a nail biter, but luckily the judge set me free.
By then, it was late afternoon, I didn't want to cook (reoccuring theme), but really wanted some comfort food. After all, I'd just dodged a bullet. So I made some quick chili beans and cornbread.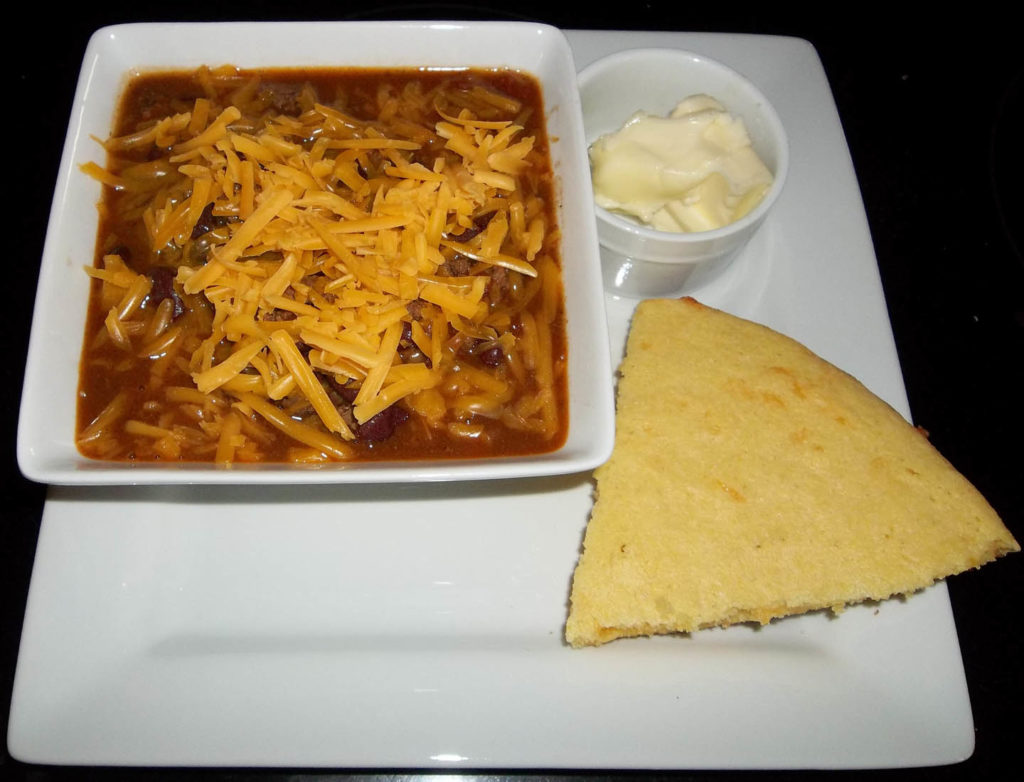 Southerners, don't bother telling me chili has no beans, and there's no cheese in cornbread. Honey badger don't care. I'm at that point in life I've dubbed the "decade of decay", somewhat depressing but also freeing. I cook what I like and I pass it along. Sometimes it's actual cooking, sometimes, like last night, it's thrown together out of cans. I only have to impress my stomach, and it was happy last night!